Disclaimer: This post is brought to you by the makers of Pine-Sol® products. I have partnered with them to spread the word about  the "When Life Gets Tough, Women Rise Above It" campaign and sweepstakes. To enter the sweepstakes and win a variety of great prizes, visit http://www.WomenRiseAboveIt.com. All opinions and stories are my own.
Sometimes people get so enamored with hearing themselves talk that they are never quiet enough to hear what other people think. Over the past few years, I've been on a quest to surround myself with people who are concerned by the plight of other people and are willing to roll up their sleeves to help.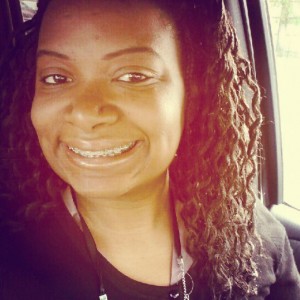 This post is dedicated to one of my newest friends, Chic Austin, who is one of the people who always looks out for others. I not-so-jokingly call her a game-changer because to me, she does what needs to be done to ensure people don't feel hopeless anymore. While a student at Lakeland Community College, she formed a support group for single parents, From Lemons to Lemonade. She is encouraging parents to dream big, to lean on each other and to never be ashamed of their struggles. She's a single mom of three who is making big strides to get where she wants to be and I salute her for that!
I admire her so much and speak her praises to anyone who asks. It's great to have people like her in your corner, people with an amazing spirit and generosity toward others. To me, it's the only way to live.
I've joined Pine-Sol® in their efforts to recognize and celebrate the remarkable women among us, women like Chic, in their "When Life Gets Tough, Women Rise Above It" campaign. As part of the campaign, Pine-Sol® awarded a $25,000 donation to Women Empowered, a nonprofit based in Los Angeles that connects, educates and supports women of all ages and backgrounds, inspiring them to give back to their communities.
From now through January 31, 2014, contribute your own stories of triumph to Pine-Sol®'s moving collection of stories by visiting www.WomenRiseAboveIt.com for a chance to win some amazing prizes:
Once a week for 12 weeks, Pine-Sol® will award one lucky winner small tokens of appreciation, like a bouquet of flowers and Pine-Sol® coupons
Three first prize winners will receive complimentary house cleaning services for a year
One grand prize winner will be awarded an all-inclusive trip to enjoy a peaceful spa experience at a deluxe hotel.
What have you risen above? Visit www.WomenRiseAboveIt.com and share your story of triumphing over adversity for your chance to win.
NO PURCHASE NECESSARY.  Open to legal residents of the 50 United States & D.C. 18 years and older.  Ends 1/31/14 at 11:59 a.m. PT.  To enter and for Official Rules, including odds, and prize descriptions, visit www.womenriseaboveit.com. Void where prohibited.