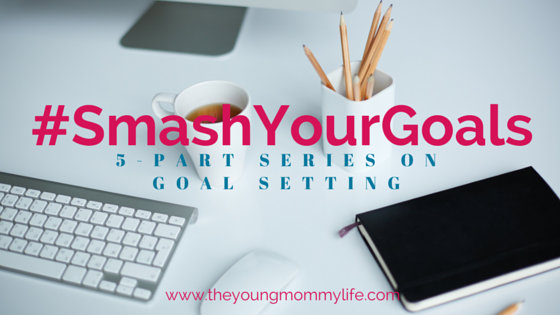 You're reading my five-part goal setting series to help you #SmashYourGoals. Read the other four tips here.
1) Determine what YOU want
2) Visualization
3) Break your goals into bite-sized chunks
4) Do the damn work
5) Assess + Celebrate
So you did some soul searching, you wrote down your goals, you made those goals manageable, then you rolled up your sleeves and went to work.
Now what?
Now, you look at what you've done. What went well? What do you need to improve? If you set a fitness goal, for example, ask yourself:
How often did I actually work out versus how much did I anticipate working out?
Did I eat the things I was supposed to or did I cheat a little?
Would it have been easier to do with a workout buddy?
Was the weather a factor?
You have to be completely honest with yourself. And you have to be willing to admit that in some areas you failed. What's really important is that you celebrate whatever you did accomplish. Say you wanted to lose 10 pounds but you lost 5. That's still fantastic news.
Say you wanted to save $500 in your savings accounts, but only saved $475. That's still progress. Say you wanted to go out for a run four times a week but you made it twice a week. That's progress.
One thing we don't do enough is celebrating ourselves. How hard you work and how dedicated and motivated you are in pursuit of your goals. So go on, raise a glass, because you earned it, my dear.