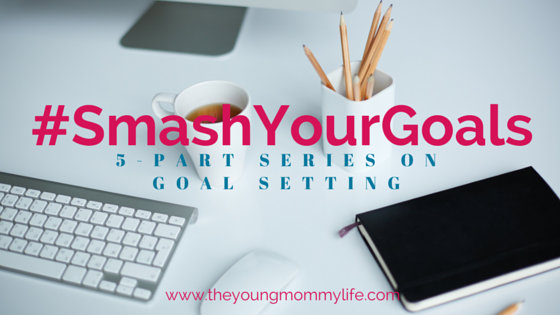 You're reading my five-part goal setting series to help you #SmashYourGoals. Read the other four tips here.
1) Determine what YOU want
2) Visualization
3) Break your goals into bite-sized chunks
Everyone gives this advice but don't nobody listen.
We live in a "dream BIG" culture. Everyone wants to reach for the stars, to stretch themselves out of their comfort zone, to do things they never imagined.
But you can get paralyzed when you're dreaming so big that you don't know what comes first or when to make a move or how to even get started in the first place.
Take my upcoming retreat for example. How do you go from thinking about an event that draws women from all over the country to actually planning and executing that vision? I was stuck on how to go about it since I've never done anything on this scale before.
So I had to break it up into mini goals I could handle.
First? I got a project manager, someone who could guide me along the path.
Second, I surveyed potential attendees who I could make sure my goals for the event aligned with theirs.
Third, I researched locations and optimal times of year to hold the retreat.
Suddenly, by taking my big goal and creating smaller, more manageable goals, I was able to inch closer and closer to my final goal.
And that's all this step is. Giving yourself smaller, completely doable goals that will add up to you doing the thing you always wanted.
For those of you in school, you might break your "I want to graduate" goal into semester-long goals:
Find a study partner for Chemistry
Go to the library twice a week to work on capstone project
Meet with my advisor once per semester
Planning small to dream big is how you avoid getting paralyzed and continue to move forward toward your goals.
Next up: Roll up your sleeves