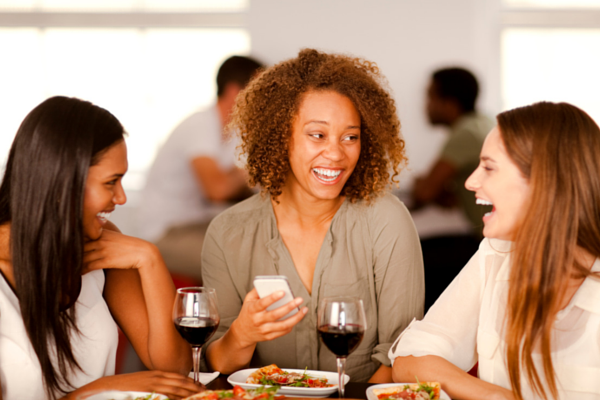 I've been talking about this retreat for the past three months and everything is finally official! Block off September 18-20 in your calendars and gas up for the car to meet me in Alexandria, Virginia for a weekend of relaxation, empowerment and sisterhood! (Get details on the retreat HERE.) For some of you, there might be some hesitation on your part:
"Can I really afford to go?"
"I've never been away from my kids for a whole weekend before."
"I never take time for myself like this."
Believe me—I hear you loud and clear. But when I thought about creating an event like this, I thought about what I hear most often from women who reach out to me:
"I feel like I'm either working or taking care of the kids. What's 'me-time'?"
"I haven't had a vacation….ever."
"I'm so tired of being tired. When am I going to get a break?"
Out of these concerns, the YML Self-Care Retreat was born. I wanted to give women a chance to put themselves first. To invest in themselves, to get some space to just be a woman without all the other titles.
View the 2015 Self-Care Retreat Agenda here.

Here's eight reasons breaking down why your presence is necessary at the retreat—read it through and get your ticket!
1) You need a break from your family.
I know you love them. They make you light up and give your days purpose. But you need a break. For your sake and for theirs. Take one weekend away from the family to recharge your batteries. Being "on" 24/7 has the tendency to drain even the most devoted women. We're so busy tending to them that we don't have enough space to say, "Okay, here is how my life is going and here is where I'd like to see some changes and here is how I'm going to achieve it." That's what you'll get at the retreat.
2) You need a chance to see new sights.
If you're tired of seeing the same five places every week (kids' school, home, grocery store, gas station, etc.), you need to be in the room when we kick off the retreat on September 18. There will be wine. Nuff said. Alexandria is a beautiful city, close to our nation's capital, and the scenery gives me that simultaneous big city/small town luxury feel.
3) You need a chance to sleep by yourself.
Y'all see this room? It's all for you. PLUS, the guest room block for this retreat have whirlpool tubs. Get in and soak away your stress.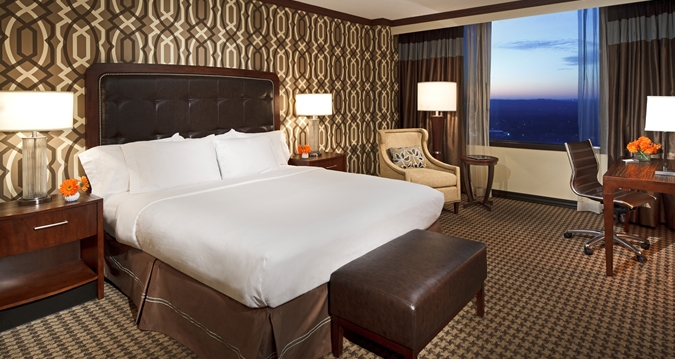 4) You need to eat some delicious food that someone else cooked.
Don't tell me you want to pass up a chance to have breakfast, lunch AND dinner prepared by someone else, just the way you like it.
5) You need to get inspired.
If you're anything like me, it's been way too long since you've taken the time to get in touch with yourself. I've got a quite a few inspiring speakers lined up and they know your life because they have been in your shoes, they have walked the path you've walked and they're here to share how much joy they know you can have!
6) You need to look toward the future.
We will be offering FREE 30-minute life coaching sessions to each of the attendees so you can feel good about where your life is headed once you leave. Come, unwind, get clarity and return to your normal life feeling like a rockstar.
7) You need to meet women who get you.
You are not the only one who needs a break. So many of us are strong and tough, but even the best piece of technology needs to power down from time to time, lest you wear the battery out. Join the sisterhood that supports you and lets you know it is okay to do what you need to do to feel emotionally healthy and balanced.
8) You need to make a strong declaration that you will focus on your self-care. Choose yourself.
I talk about self-care so much that I'm almost annoying myself, but I don't really think y'all hear me. Taking care of yourself—ensuring you get enough rest, you nourish your body, you feel at ease in your skin, etc.—is your number one priority. It's no one's responsibility but your own—not your spouse/partner, friends, kids, parents, etc. It's on you. Coming to this retreat is a bold declaration that you are important, you matter and you will always strive to treat yourself well.