As part of my participation in the Verizon Mom Voices program, I will be bringing you tips and tricks on how I use technology to make my family life better! I am participating in the Verizon Moms Voices program and have been provided with a wireless device and six months of service in exchange for my honest opinions about the product. 
People always seem so surprised when I tell them I struggle with getting organized. "But you do so much!" they exclaim. "How can you keep all those balls in the air if you're not organized?"
That's usually the part where I shrug. "Miracles and blessings," I say. I used to be somewhat organized before grad school beat it the hell out of me. It was just too much on my plate at one time and I just decided to make it through one day at a time.
But that's no longer feasible for me. I'm growing a business, trying to manage a growing family and reconnect with friends. I'm trying to put this newfound degree to use and create the first offline Young Mom Summit. I'm trying to stay on top of my kids' education and my six-years-strong marriage.
I'm guessing for most of you, your plate looks similarly full. And relying on your memory to help you stay on top of stuff just isn't working.
Enter: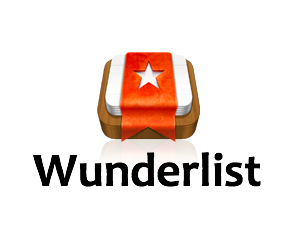 It was one of the first apps I downloaded when I got my new Samsung Galaxy Tab in the Verizon Mom Voices program. I had heard my friend Amber rave about it, so I knew I had to give it a try. I had used Cozi before (anyone remember that experiment?) but it didn't work as well as I liked. I can't even remember the reason now, but in clearing off my phone, I realized I never used it so boop! Off it went. 
The reason I love Wunderlist (and this is NOT a sponsored post for them, by the way) is that it's much simpler (at least to me) than any other program I've used. I basically need to it to do two things:
Tell me what to do

Tell me when to do it
I use it to keep track of my shopping list, my upcoming schedule and my workflow. I used to use Google Calendar for all that but I found it wasn't as good of a tool as I need for a to-do list. Of course, it's only as good as the user. Once I trained myself to input all my info in the app, it took care of the rest, reminding me as needed.
Try it out and let me know what you think! What do you use to keep yourself organized?