This past weekend, we went to BJ's Wholesale Club for a big shopping haul. As part of my "contain the grocery budget by any means possible" strategy, I go to wholesale clubs to stock up on certain staples like protein, pasta, frozen food and snacks. As I stated before, BJ's surprised me with its organic selection and I was excited to fill up our cart with some delicious organic food. 
Since it's summer, I decided to surprise the kids with one special, non-food purchase. My kids have talked about getting a slip 'n' slide for the past two summers, but I kept forgetting to get it! This time, I made their whole day by finally getting one (which we'll use as soon as it stops raining — sometime in July at this rate!).
BJ's had a great selection of summer toys — squirt guns, lawn sprinklers, pool gear and more — that had my kids begging me to get all the way to check out. (Did they not see that I got them the slip 'n' slide? Ugh, so spoiled! LOL)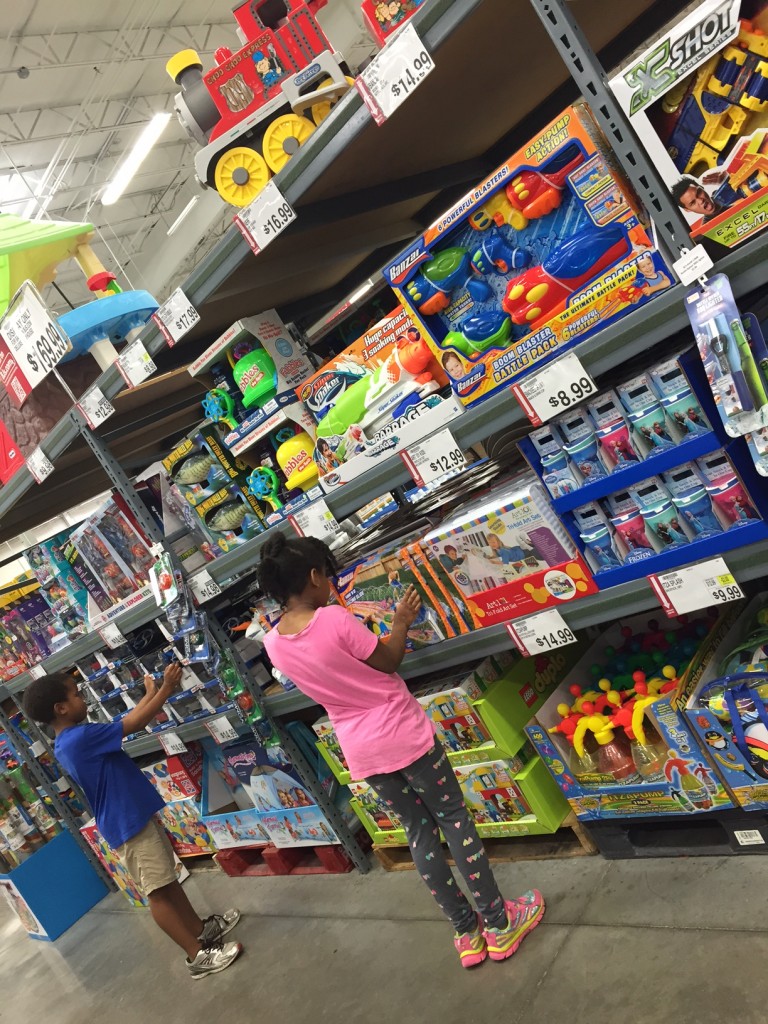 BJ's carries a range of value packs on sun care products from Neutrogena, Coppertone, and Banana Boat, so you can just buy it once for the summer and be done with it. My biggest problem is I never apply enough sunscreen, so it takes forever to go through a bottle. But as I'm working on being more diligent about sun safety (someone hold me accountable!), savings like this add up and help keep my family covered during these warm summer months.
BJ's was generous enough to provide me with a $50 giftcard to give away to one lucky winner (you can also get a FREE 60-Day Membership if you are not already a member). Follow the instructions in the Rafflecopter below before July 7 to get your entry in!
Disclosure: I partnered with BJ's Wholesale Club for this review and as always, my opinions are 100% my own.