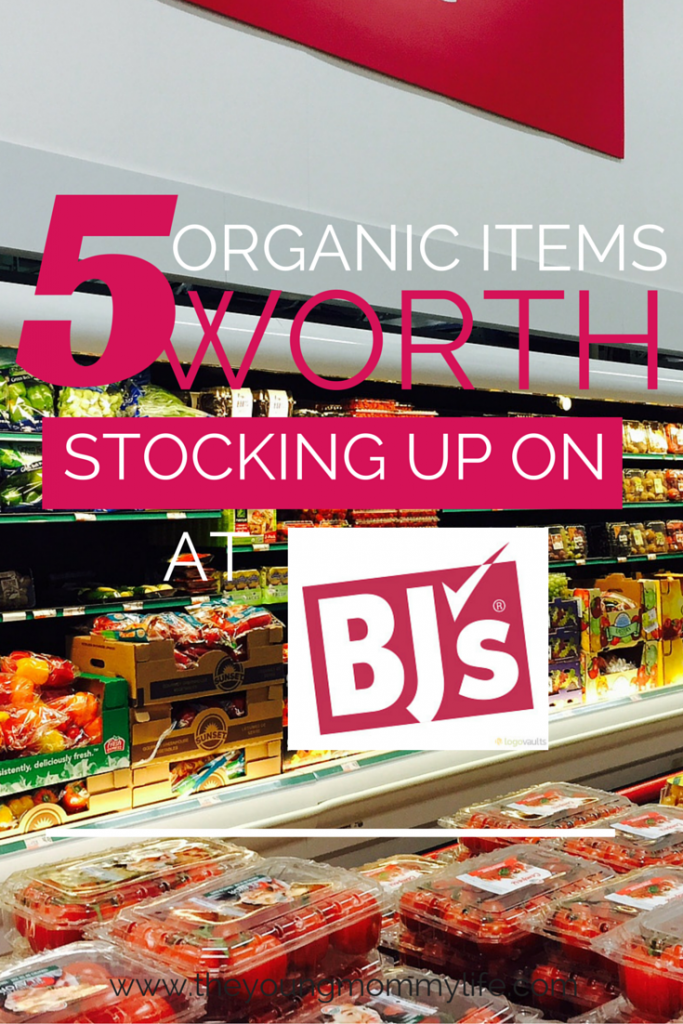 Disclosure: This is a review post sponsored by BJ's Wholesale Club and all opinions, as always, are my own.
As I am the main grocery shopper and meal planner/preparer in my house, buying organic has become increasingly important to me. While I am still thrilled by the expanded organic selection at Aldi, my weekly grocery store, I find myself wishing I could buy more organic items in bulk. It's more money up front, but it saves me time.
I feel better when I give my kids' organic food, but it's difficult for me (and many other families) to be able to afford to buy mostly organic food on a weekly or monthly basis. I do know the "Dirty Dozen" (foods you should try to eat organic) and the "Clean 15" (foods that have minimal pesticide residue) and shop accordingly. But often the organic version of items on the "Dirty Dozen" — strawberries, bell peppers, etc. — can be kind of pricey.
I was thrilled when BJ's Wholesale Club approached me about doing a review of its new organic selection, which I didn't even know they had. (I also didn't know that they accepted manufacturer's coupons or offered many in-club coupons. Don't judge me.)
Currently, BJ's carries more than 150 organic options, from brands like Back to Nature, Horizon and Stonyfield. It's own in-club brand, Wellsley Farms, is expanding, too: Twenty-five percent of the new items unveiled this year will be organic.
When I walked in, I was immediately surprised that it looked identical to the Sam's Clubs that I had frequented since I was tagging along with my parents as a preteen. That was comforting, as I was able to quickly get my bearings and start my trip. It didn't take long to see that I would definitely be able to pick up my family's organic staples here:
1) Organic rice + pasta + whole grains
2) Organic condiments
3) Organic fresh produce
Just look at that selection. While not all of the fruits and veggies shown are organic, there's a wide variety to choose from. (Very happy to report that the organic strawberries — my favorite fruit that I eat by the bucketful in summer — were 30% cheaper than my regular store.)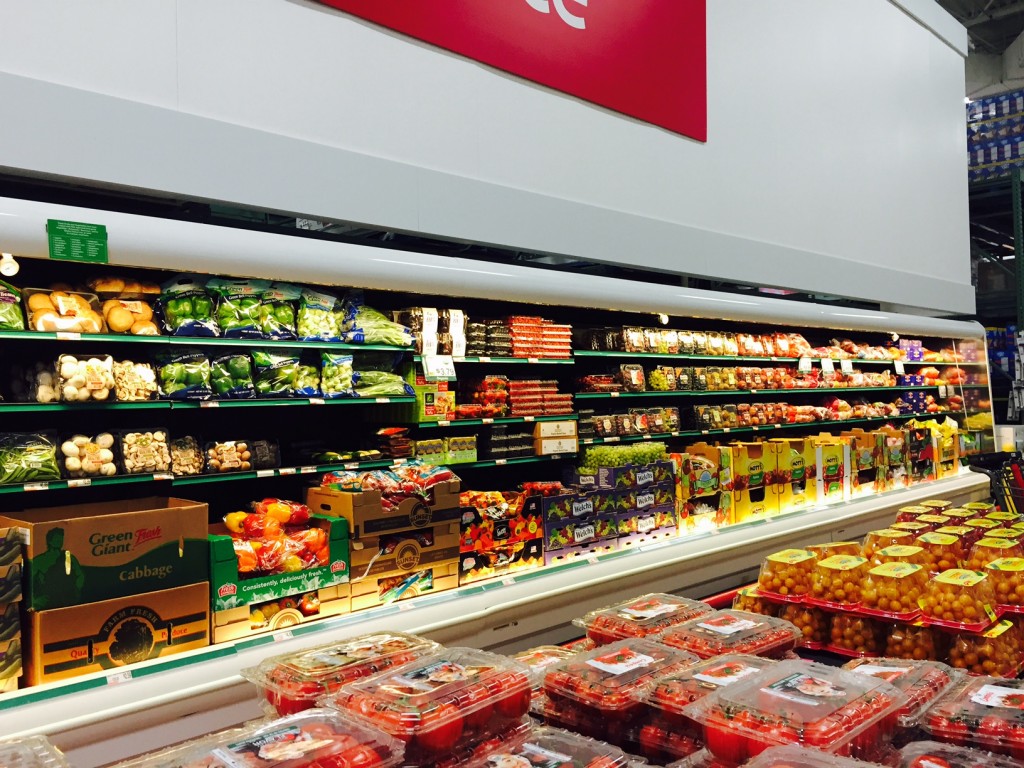 4) Organic frozen food
5) Organic protein
I was always able to find decently priced organic produce and frozen food before, but protein was an area that always tripped me up. But now BJ's has Perdue's Harvestland organic chicken — whole bird, boneless breasts and boneless thighs. Drop $50 or so and have chicken for the whole month, versus spending $15+ dollars a week.
Do you shop at BJ's? How do you usually buy organic in bulk?