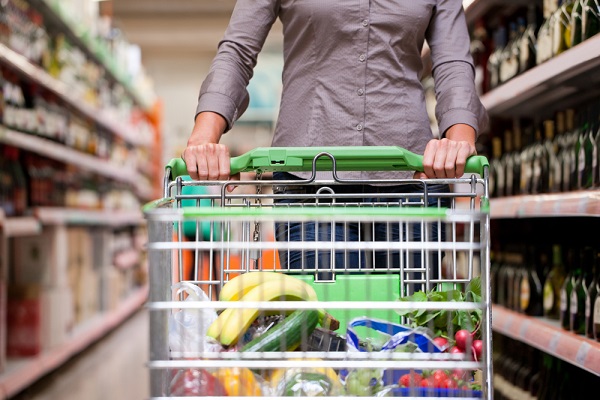 By Sarah W. Caron
Your smartphone can do so many things — including helping you save big on your grocery bills. From apps designed to help you find the best coupons and deals in your area to meal planning and shopping lists, your smartphone can help you plan and shop smarter each week.
These apps are all available for free, and can work with many smartphones. You're just a few taps away from saving. Ready?
Cellfire
Consumer Reports named Cellfire one of the best coupon apps because it offers instant savings at the cash register – and it's no wonder, since this app is great for making your rewards cards work for you. Basically, you register for an account and log in your store saving card numbers (they have a number of stores they work with, including Shop Rite, Winn Dixie and Price Chopper). Then you can go through available coupons and with a simple tap of your finger load them onto your store savings card – that means instant savings at the register, and a super easy method of clipless coupon using.
Available for iPhone and Android phones.
Ziplist
Many food blogs and websites have adopted the Ziplist method of coding, allowing readers to easily add recipes from around the web to one personalized, central recipe box. From there, they can create weekly menu plans and make grocery lists. The Ziplist app takes it even a step further, allowing those lists to become actionable things where you can click to check off items as you put them in your cart. Better yet, you can add all the random purchases – like milk, chocolate and cereal – that you might need to the list as well. Shopping just got a little more organized!
Available for iPhone and Android phones.
Coupons.com
Love coupons? Then you are probably already familiar with Coupons.com – the website that connects consumers with their favorite coupons. This app takes the couponing adventure to a whole new level, allowing some coupons to be automatically loaded onto store cards (some still have to be printed, but don't worry – you can email them to yourself for printing later). It's a great way to stay on top of the latest coupons wherever you are.
Available for iPhone and Android phones.
Flipp
Whether you want to see the latest Bed, Bath and Beyond flyer or check out what's on sale at CTown, Flipp offers instant access to the weekly ads from a wide array of stores and also lets you know how many deals there are in each. You can even tap interesting offers to circle them for a virtual helper when you get to the store. And this isn't just for groceries – you can check out your favorite pharmacies, office supply stores, clothing stores and more. Once you click on the ad, you can flip through the digital version (it looks just like the paper one!) and see what interests you.
Available for iPhone and Android phones.
Locavore
Ever wonder what's in season now? In-season produce tends to be less expensive and tastier – and the Locavore app can help you connect with what's fresh now easily. Best used in summertime when you can source local, fresh produce from farmers markets and farm stands, this can help you eat well without spending a lot.
Available for iPhone and Android phones.
Key Ring
Forget about carrying around loyalty cards for a dozen different stores. Your phone can do this for you – no extra bits of plastic required. Not only does the Key Ring app store the card numbers for you – so you only need to flash your smartphone screen to save – but it also can hook you up with deals, offers and weekly sales from your favorite stores too. It's a win-win.
Available for iPhone and Android phones. (Note: This requires iOS 7.0 or later for the iPhone to work)
What apps are you currently using to save at the grocery register?
Sarah W. Caron shares her insights on all things related to food at PushPenny.com. She is an accomplished recipe developer who also blogs about home cooking and raising a healthy family at www.sarahscucinabella.com.