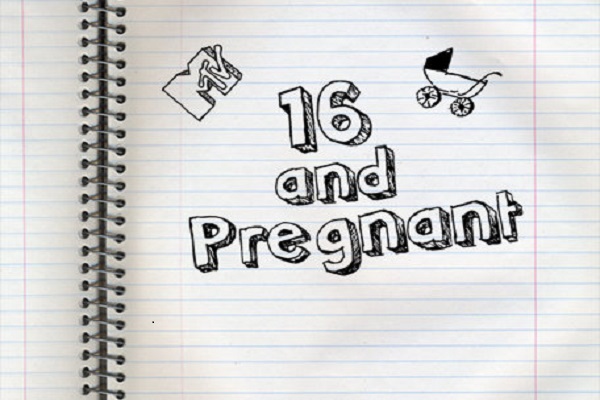 When MTV first decided to make a show about teen pregnancy, I applauded.
Yes, I know. Call me naive. But that was in 2009. Back when I didn't know as much as I do now about the media's reluctance to show teen parents as anything but screw-ups. I tend to think positively about situations so I figured that shining a light on teen pregnancy and its complications could be a good thing for everyone. We could start a new conversation about teen pregnancy and prevention but this time have the voices of teen parents included.
How wrong I was.
I'm not at all happy about the fact that teen parents are left out to dry, as always. I even called for MTV to cancel the show because between Amber and Gary's domestic violence being played up for the cameras, all of whatever Janelle was going through and even the vitrol experienced by Christinna, the show stopped being about education and turned into exploitation.
That's why media images are so important, even when you think, "Oh, it's just entertainment."
It's never just entertainment.
People watching this with the idea that teen parents suck (and will always suck, no matter what) only have their views validated. "See, look at the poor decisions they make. Look at how they struggle to have effective communication with their partners. Look how they fail."
But it's hard to argue for the opposite treatment, isn't it? How difficult would it have been to pitch a show about teen mothers that showed struggles, yes, but kept a positive outlook on these girls' lives? Maybe something like High School Moms, a show that only received a handful of episodes as it took viewers through the halls of a school dedicated solely to pregnant and parenting teens.
Because that would be too much like making teen pregnancy seem "normal." But guess what? It is normal in the sense that there are more than 700,000 teen pregnancies each year. This is not six or seven girls that America found and can poke fun at for their poor decision-making skills. These are women you see every day—making silly faces at their kids as they shop for groceries, waiting in doctor's offices with their children, cheering on the sidelines at their child's soccer games. They are mothers just like everyone else.
So if you're basing your entire knowledge of teen pregnancy off the handful of episodes you've seen of 16 & Pregnant, here's some more facts/information for you:
Read up on Title IX. It's a federal mandate that protects pregnant and parenting students and guarantees equal access and protection. It's been on the books since 1972. However, we all know it's not enforced. For example, look at how pregnant and parenting students in Michigan were denied access to homebound instruction while recovering from childbirth. Title IX was designed to prevent this type of discrimination but it happens every day. And you wonder why teen parents don't graduate at the same rates as their non-parenting peers.
If you think teen pregnancy happens because girls are sluts and boys don't know better, please read this. Linda Bryant, executive director at Inwood House, a facility in NYC that works with pregnant and parenting teens, breaks it all the way down in a way that everyone understands: "Far too many teen moms have been victims of sexual abuse — an issue often overlooked when we talk about teen pregnancy. Many young women are involved in violent relationships where they don't have the choice to decide whether or not to become pregnant. Other young parents seek to create their own families because they do not have families who can care for them."
Teen pregnancy rates are decreasing. Some believe (probably because teen mothers have never been more visible in the media) that teen pregnancy rates are increasing and are out of control and 20 years from now we'll just have a country of uneducated, poverty-striken, violent, unemployed folks running around due to the current rate of teen pregnancy. But it's not true. See the infographic below:
Are people scared to talk to teen/young parents? Really talk to them? I used to be scared to let people know I was a young mother because I didn't want people to judge me. But I have since learned that if you don't speak up, people will continue to judge people just like you. So we need to counter those stereotypes. Gloria from Teen Mom NYC just launched a new project, Real Teenage Families, to showcase their stories and to shine light on the fact that when people look at teen parent statistics, it's best if you don't believe the hype.