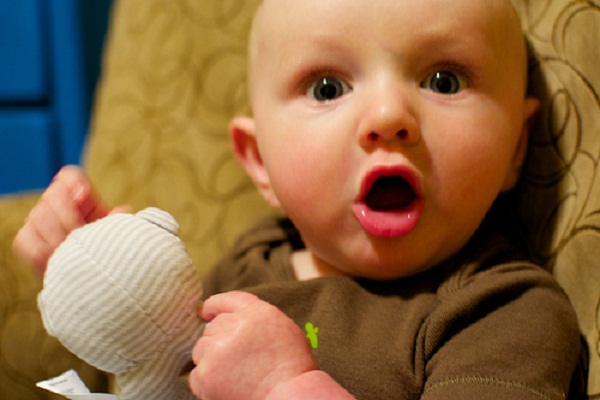 With Jessica Simpson allegedly pregnant again, giving her a soon-to-be two kids under two, and a couple of my friends recently receiving positive pregnancy test results while they still have infants in the home, I figured what better time to share what I know as a veteran (ha!) mom of kids less than two years apart. Here's the good, bad and the ugly of being a parent to two kids still in diapers. Buckle up.
The Good:
While it may come as a shock to you to be pregnant again, the familiarity of it all is comforting. It may feel like you just had a baby and you're slowly finding your way to "normal" but then you get thrust back to the starting line again. And that's scary. However, imagine taking the same college class two semesters in a row. You'd be ahead of the game with knowing what to expect and you'd be more comfortable than the people who had never taken that class before.
Bottom Line: It's not as scary as you think. Remember, you're a pro!
The Bad:
Babies are expensive. And having two babies in a relatively short period of time is hard on the budget (All the parents of multiples are snickering at us right now.). You can sort through what you currently have, but don't be surprised if you still find yourself needing a lot of items. If you didn't cloth diaper, you'll be starting from scratch with diapers and depending on the age of your oldest, you might need to buy a new crib and car seat. If you were like me and the genders don't match, don't fret. I managed to pull a decent sized wardrobe out of my daughter's all-pink all-the-time wardrobe to pass down to her little brother. It's also hard because no one really wants to throw you a baby shower if you just had one less than a year ago.
Bottom Line: No eating out for a little while, but you'll find your financial groove. Sites like BabyBunching.com can help you figure out the logistics of car seats, strollers and sleeping arrangements.
Head over to MommyNoire.com to read the "ugly" – chances are, you already know what it is. 
How many of you are/were parents to two kids under two? What would be your best tip for managing two kids close in age?