I can finally reveal the big news I've been sitting on for a month: I was tapped to write an article for the September issue of ESSENCE magazine on — what else — student-parent success! See my emotional video HERE (viewed more than 1,000 times!) on why this meant so much to me.
This was a full circle moment for me, as I was a scared, unwed, broke college student with big dreams when I found out I was pregnant. Seeing the positive pregnancy test made me feel like I'd have to give up my dreams of moving to New York and having a fabulous Sex and the City lifestyle because I had been too busy living out Sex in the Dorms. Ha.
To celebrate my first ESSENCE magazine article,  I've dubbed August 17-21 Student Parent Success week!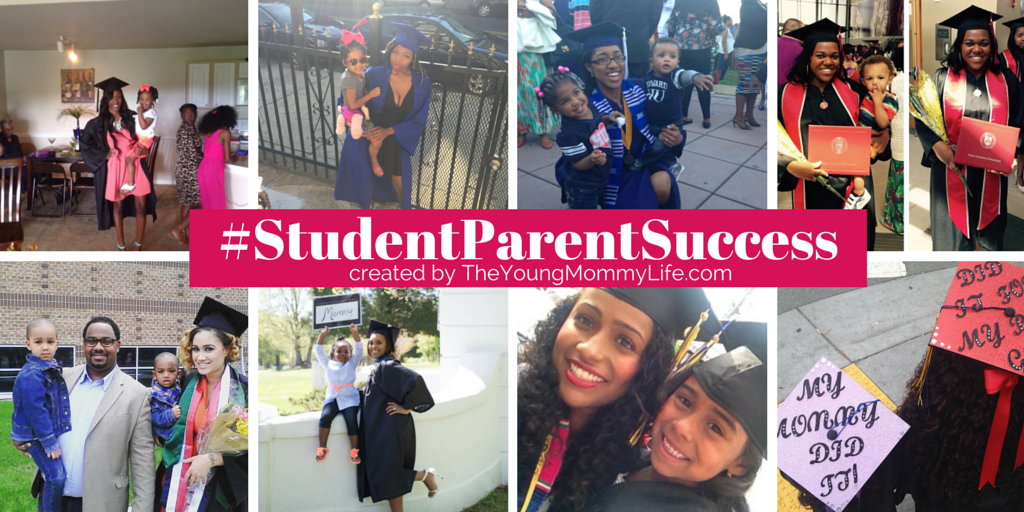 This week we'll be sharing tips and advice from student-parents and for student-parents about how to have the best year ever — from where to buy textbooks, to how to find a great babysitter, how to study with kids around you and more!
We've been writing about the student-parent life for quite a few years here and the archives are full of advice to get you going!
Follow the #StudentParentSuccess hashtag and join in with your own experiences!