Disclosure: I was given a $50 gift card to review a dinner at Bonefish Grill. All opinions are my own.
One of the New Year's Resolutions my husband and I made as a couple was that we needed to be more intentional about our relationship. Spending time together (sans kids!) needed to be more of a priority. Too often we get busy with our individual lives that we're not cultivating a joint life. That needed to change.
And as most New Year's Resolutions go, we're off to a great start. For our first date night of 2015, we went to Bonefish Grill to try its new Winter Tales menu. Bonefish Grill is one of my favorite restaurants and where we tend to go when we want something that feels a little more "grown up" but not too expensive for our budget. (See my previous review of the Bonefish Grill menu here.)
Another one of my New Year's Resolutions to stop being a greedy monster when we go out to eat, so I decided to get a cup of the lobster bisque and try the new lobster stuffed shrimp (served as an appetizer portion, which wasn't labeled as such on the menu). Both were delicious.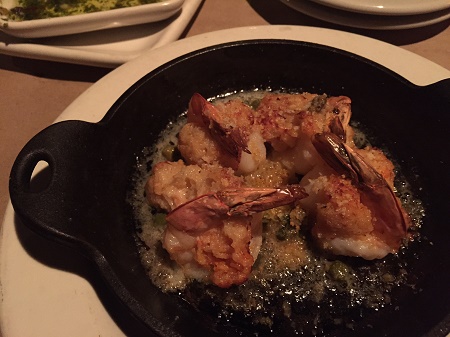 My husband always manages to get the dish that I thought about trying but changed my mind at the last minute and now it's at the table and it looks good and I try to eat half of his. This time he ordered the crab crusted orange roughy with mashed potatoes and broccoli.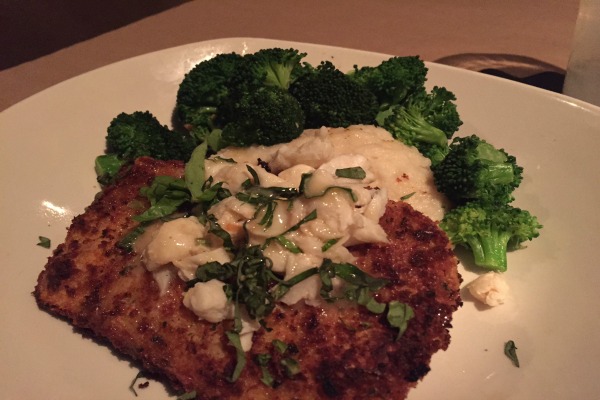 "How is it?" I asked, mouth full of bisque because I'm still greedy no matter what I order.
"It's good," he said matter of factly. Y'all don't know him like I do, but that's high praise. Most food is "alright" or "okay." Only a few dishes are ever described as "good."
What I love so much about Bonefish Grill is how fresh everything tastes. This was our third visit and I'm always impressed by the food. It's a guaranteed great date night.
The Winter Tales menu is available through the end of the month, so find a Bonefish Grill near you to check it out. I highly recommend it. Tell them Tara sent you. (Well, actually, don't. They don't know me. LOL)
Find a nearby Bonefish Grill here.