My husband invited a few friends over for the Super Bowl and being the foodie that I am, I wanted to make something "nice." I ended up making two of my favorite dishes: spicy garlic ranch wings and twice baked potatoes. Say it with me: Yummmmm.
These two dishes are easy and taste great, perfect for any season, but they just seemed so right for football watchin', you know? Without further ado, here are my recipes: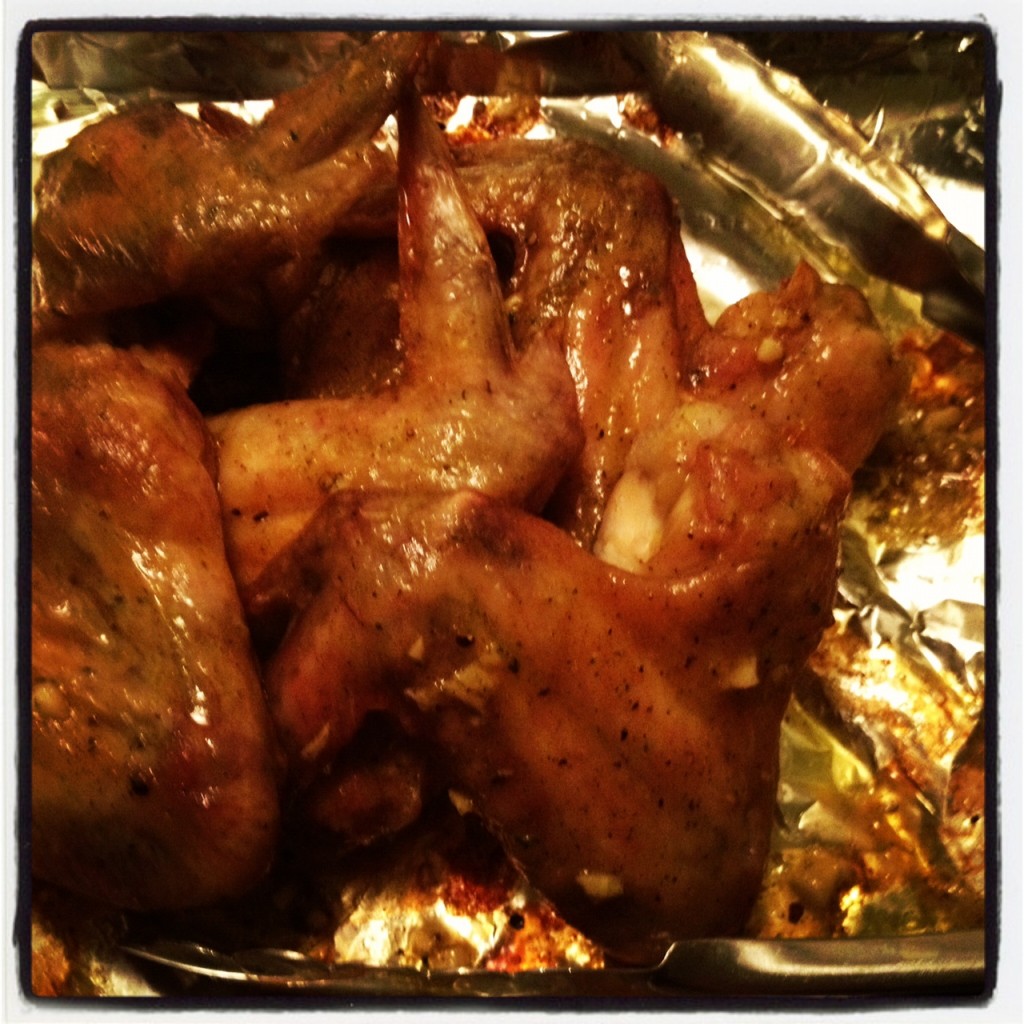 2 pounds chicken wings
1/2 stick melted butter
1/2 cup hot sauce, such as Frank's
1 teaspoon chili powder
1 teaspoon onion powder
1 heaping tablespoon fresh minced garlic
2 teaspoons brown sugar (to taste – add more if you want to tame the heat)
1 teaspoon black pepper
1/2 packet powdered ranch dressing
Preheat oven to 400 degrees. Spread chicken wings on a foil-lined pan sprayed lightly with Pam or with a tablespoon of olive oil. Bake on the top rack for 30 minutes. While the chicken is roasting, add the rest of the ingredients together and let sit. After the chicken has been in the oven 30 minutes, take it out and brush with the sauce. Bake for another 15-20 minutes or until the sauce thickens and the skin on the chicken is crisp.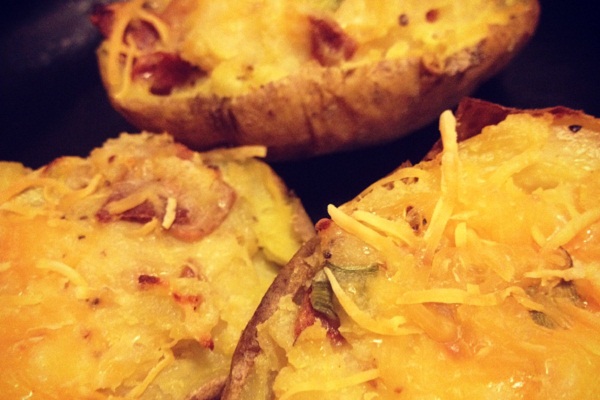 Twice Baked Potatoes
4 baking potatoes

1 cup sour cream or Greek yogurt
1/2 cup cheddar cheese
1/2 cup scallions
4 strips bacon, cooked and crumbled
salt
pepper
Preheat oven to 400 degrees. Bake the potatoes, whole, for 1 hour. (Or, you can prick them a few times and cook them in the microwave for 10 minutes.)
Take the potatoes out of the oven or microwave and slice each one in half. (Careful! They are really hot!) Using a large spoon, scoop out the inside flesh of the potato and dump it into a bowl. Once all the potatoes have been scooped out, work on the filling. Mix in the rest of the ingredients, using a potato masher to make the consistency smooth. Put the filling back in the empty potato shells and bake for another 10 minutes. Enjoy!