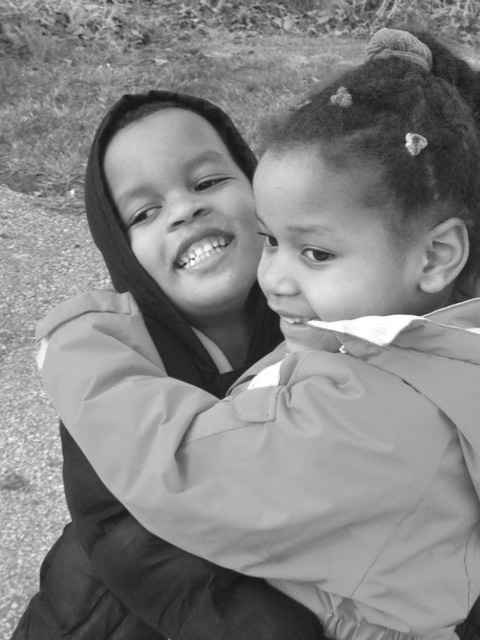 A few months ago, I asked my husband what he remembered most about his mother, who had passed away 10 years earlier. He paused for a moment and said, "How much she loved me."
That is so simple, so sweet, so beautiful. His mother definitely did her job while she was here on this earth.
And that thought is with me as I think about the tragedy in Connecticut. How many mothers kissed their babies goodbye that morning, only to never see them smile again. How many dads tickled their kids on their way downstairs to breakfast, only to realize now that was the last breakfast they would have with their kids.
Am I doing enough to make sure I am paying attention to the NOW?
So often I'm at least a week ahead mentally. On Sunday night I'm thinking about the upcoming week and washing clothes and doing hair and packing lunches. I'm thinking about weekend plans and what I need to do to get ready for them. I'm always two steps ahead of the now.
I could stand to be more present.
On Friday I happened to be at my daughter's school, chaperoning on a field trip with another group of kids, when I heard about the shooting. When I read that 20 children—babies, really—died under a hail of bullets in what was supposed to be the safe confines of school, all I could think was that I wanted to get to my children. I needed to hug them and squeeze them and make sure they were okay.
And that ride home from school, when I'm usually tired and fussing at them for being too loud in the backseat, just felt different. I drove a bit more carefully. I laughed more. I felt more "blessing" and less "burden."
If any good can come out of that tragedy, it's that we all are reminded that today is all we have.The giggles at the breakfast table. Dancing along to the radio in the car. Telling your kids to quiet down in the grocery store. That's all we have—the "now."
Will you be parenting differently in light of the tragedy in Connecticut? How did you feel when you heard the news?