by Angelica Hartgers
Sure, being a young, single mom is difficult—can't lie there. But what makes it even more difficult is the social stigmas that we often have to deal with.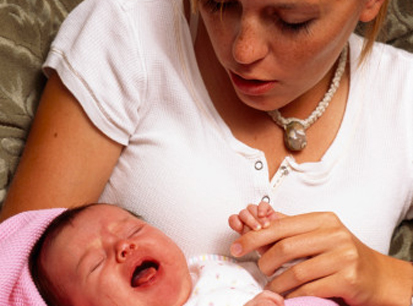 Let me first start off by mentioning that I've come across many open-minded people that are completely supportive of single mothers and understanding of their circumstances. I readily applaud and show gratitude for the mindset of these individuals. But of course, as can be expected, there are also many intolerant people with their own set of prejudices and generalizations.
Every now and then I come across the latter group of people online through forums, YouTube videos, and the like, all dedicated to bashing single mothers. These people contribute some harsh viewpoints on young, single moms.
Being 22 with a 4-year old, I try not to internalize the things I read. But some of the stuff just makes me cringe as I think of all the single mothers, who have enough on their plate already, having to go through their everyday lives carrying the baggage of such negative perceptions about them, and facing the world with insecurities.
The stereotypes and judgments of those with the "holier-than-thou" attitude are detrimentally oppressive. Though I'm aware that some of the criticism may ring true for some women, generalizations are never okay. There are single mothers that are beautiful, capable, and individualistic–and they need to believe this in order to continue to be an asset to themselves, their children, and the world.
No, I'm not promoting young women having children out of wedlock. But for those of us that have taken responsibility for our decisions and are raising our child, why must people chose to oppress us with all the negativity? It's the last thing we need. We are human, we are living our life, and we aren't damaged or flawed because we are mothers.
For those that believe single mothers have a lot of "baggage," they are right; however, this baggage comes from the judgments we have to endure, and not from our child.