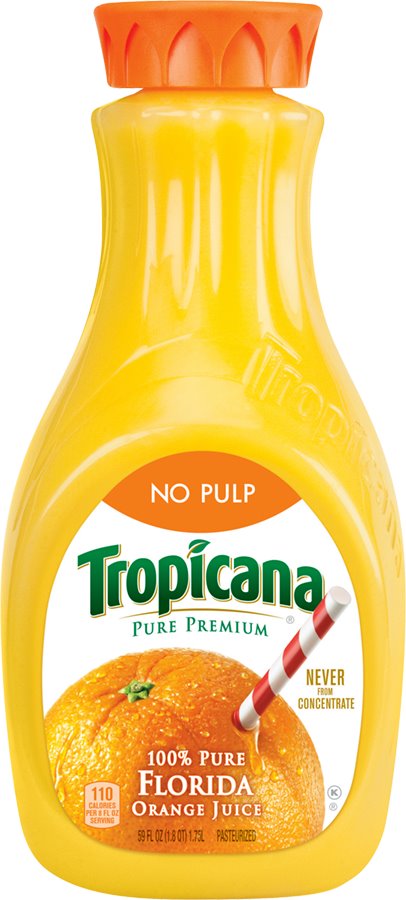 I've partnered with Tropicana for yet another giveaway for a year's supply of orange juice! It seems it was a very popular giveaway the last time around, so when they asked me what I thought my readers would be interested in, I suggested we do the same thing.
As I wrote on Monday, Tropicana is proud to share they are back to being 100% Florida orange juice! They had to supplement their supply from other areas after the hurricanes affected Florida's crops, but now they are back! To celebrate, they are giving you the chance to win one of 100 prizes in their "Perfect Pick" sweepstakes.Enter there and enter here, as I'm giving away a slew of coupons to get you through the year without opening your wallet for orange juice. Sounds good?
Here's how to enter. For specifics see the Rafflecopter below:
Mandatory entries
1) Like "Tropicana" on Facebook.
2) Tweet about the giveaway.
Additional entry
3) Upload a photo of a Tropicana product in your fridge to your Facebook page with the following message: "@The Young Mommy Life is giving away a 1-year supply of  @Tropicana orange juice!" (Be sure to tag both The Young Mommy Life and Tropicana so we can see your photo!)
Contest runs from March 29 to April 16 at 5 p.m. Get those entries in!