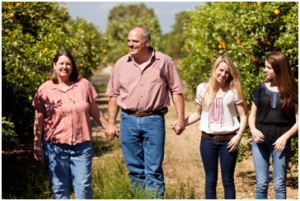 Tropicana Pure Premium is back to being 100% Florida orange juice. Due to issues with supply because of hurricane damage, they had to supplement their juice with oranges from other parts of the world. But now they're back to 100% Florida oranges and they want you to know about it.
From March 19 through April 20, 2012, fans can visit Tropicana's
Facebook page
to enter to win one of
100 prizes. Prizes include:
• 99 one-year supplies of orange juice in the form of twelve (12) 59oz Tropicana Pure Premium containers
• One trip to a Florida orange grove for a grand-prize winner and three (3) guests, which includes:
o Round-trip airfare for four (4) to Florida
o Three (3) night stay at a hotel in Sarasota
o Behind-the-scenes experience at one of the Florida orange groves with the opportunity to meet growers, tour groves and discover the origins of their favorite OJ
If I do say so myself, those are some awesome prizes. Who wouldn't like a year-supply of orange juice or a trip to Florida to check out the orange groves?
It couldn't be easier to enter. Just head to Tropicana's Facebook page and enter the Sweepstakes by "picking" two oranges off the tree. (I just did it – it's fun. I'm a nerd and love interactive stuff like that.)
I love how much Tropicana has been trying to peel back the layers (no pun intended) to let us know who is growing these oranges. In one interview with Paul Fabry (his grove has been growing delicious oranges for more than 50 years), he recalled how his kids got into mischief by picking about 1,000 golf-ball sized oranges (translation: before they were ready to be picked!). Ooops! See more of Paul here:
I'll be having my own giveaway here on the site soon! Check back tomorrow for another cool Tropicana giveaway. Stay tuned for all things 100% Florida OJ and how you can get your fridge stocked with the goodies!
Disclosure: I have a formal relationship with Tropicana Pure Premium as a "TropiMomma" blogger. I was compensated for this post. All opinions remain 100% my own.