Update: Giveaway closed! Congratulations to Aisha and Jasmine for winning!
I've never been much of a jewelry fanatic, although I wish I was. I used to spend so much time figuring out the perfect outfit, when I should have been focusing on the accessories. My new look is a basic one: shirt or tunic, leggings, sandals (soon to be boots). Sounds pretty plain, but if I throw on a tribal necklace or some "Look at me now" hoop earrings, it elevates it to the level of, "Oooh, she's cute!"
So I'm happy for today's giveaway! I've partnered with Poshlocket.com to give two lucky readers a piece of their beautiful jewelry collection. Poshlocket is a new jewelry site, founded by a beautiful 20something with a passion for fashion. She decided to open a fashion jewelry store of her own to sell quality merchandise at an affordable price. Her goal is to provide people with great jewelry without putting a dent in anyone's wallet. When she told me this, all I think was, She totally gets me!
She was gracious enough to send me the Cadence bracelet for a product review and I love it.
It's almost deceivingly simple, but it's gorgeous and the best part is it goes with everything. Everything. It retails for about $30, so I wasn't sure what to expect, but it's solid and sturdy and makes me feel a little more polished, even when I'm just wearing my "uniform." You really can't beat that.
Check out the two items up for grabs:
The Jun Stretchy Wrap Bracelet is goregous! Wouldn't you like to have that on your arm?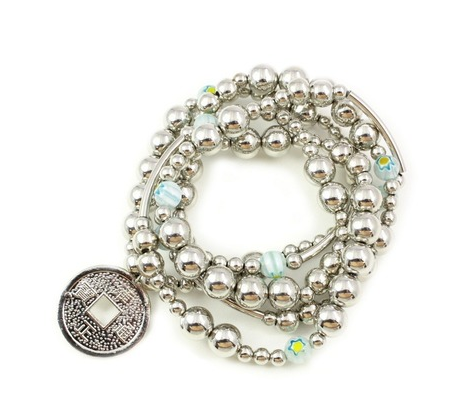 I'm also giving away a pair of the Elizabeth Drop Earrings (available in four colors), which seem perfect for a date (hint, hint).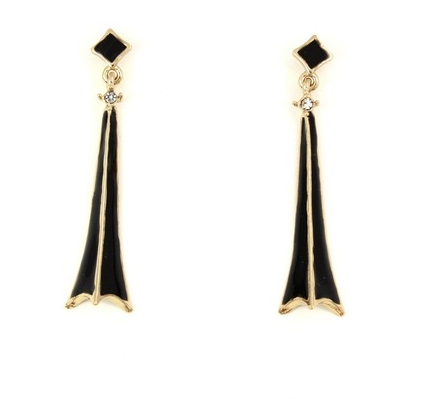 To enter, all you need to do is:
1) Leave a comment below saying you'd like to win!
2) Sign up for the YML mailing list.
If you've already done #1 and #2, you can
3) Sign up for Poshlocket's mailing list (bottom of the home page, on the right) for an additional entry.
Sounds good? Now go! Giveaway ends Tuesday, September 27 at 5 p.m.