This article is sponsored by Cricket Wireless. All opinions are 100% my own.
I don't know what it is about the holidays (maybe it's all the gift-giving and get-togethers?), but without fail I start thinking about my budget and how I can save money everywhere I possibly can.
One area that has been a pain in my side over the past year has been my cell phone bill. Remember when it used to be so simple? Most people paid under $50 for their lines, we didn't worry so much about texting and data limits, and picking which phone to use wasn't such a hassle. Now we have all these two-year contracts (I never know how much longer I have on my contract) and complicated plans (reading my bill is such a headache) that it is something I'd rather not even deal with!
Cricket Wireless is trying to bring us back to the days when your relationship with your cell phone carrier wasn't so combative. Remember that?
At Cricket Wireless, you get reliable 4G coverage that covers 98% of Americans (more 4G LTE coverage nationwide than Sprint, T-Mobile or MetroPCS) without needing an annual contract — plus taxes and fees are included which means there's no surprises on your bill. In addition to no annual contract (ahh, don't you hate those two-year contracts?), you can even receive a bonus for switching over to Cricket this holiday season!
When I was in high school, the pay-as-you-go phones were usually the cheap ones with no features, but with Cricket you can get brand new smartphones, like the Samsung Galaxy Grand Prime™, which you can find in stores and online.
Bigger families with lots of teens (or even those with adults who still remain on the family plan) can switch to Cricket to realize a ton of savings. Adding additional lines at Cricket can save up to $100 a month. (Switch now and you can use those savings for your 2016 holiday spending!)
Cricket Wireless makes at least one bill of yours simple and allows you to get in and get out with no hassle. You can keep your phone and your number, plus see bigger savings. What's not to love about that?
This holiday season, you can get the Samsung Galaxy Grand Prime for $29.99 when you bring your number to Cricket.*
'Tis the season to save money! Looking at your wireless carrier and making the switch to a cheaper (and more reliable!) plan might be the way to keep your bank account looking cheerful.
To celebrate, Cricket Wireless has offered one lucky reader the chance to win a limited edition plush Barry doll, retailing for $14.99 at your neighborhood store. To win, just leave a message telling me who you would give it to (or if you would keep it for yourself!).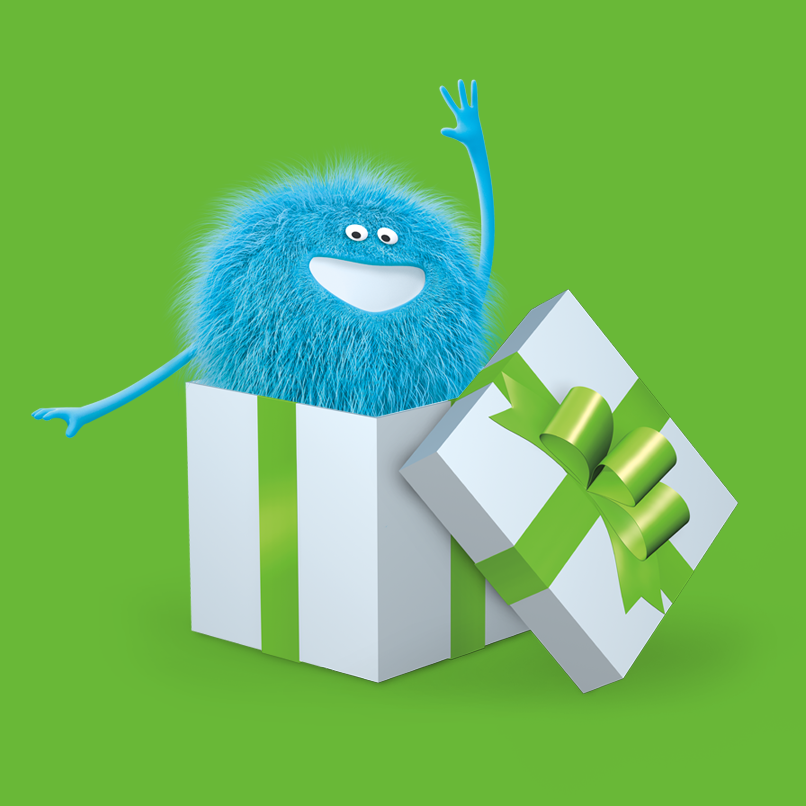 *

Samsung Galaxy Grand Prime Offer:

 

Offer e

nds 1/7/16

. New lines only. Porting number required.  Excludes ports from AT&T. First month svc charge due at sale.  Cannot be combined with Samsung Galaxy Grand Prime Mail-In Rebate Offer. Activation Fee: Up to $25/line. Taxes, fees, charges & restrictions apply. Restocking Fee: Up to $25. Pricing, terms & restr's subject to change and may be modified, or terminated at any time without notice. Coverage & svc not avail. everywhere. See store for offer details.