You know how each year, in the weeks before Mother's Day, you have all these grand plans to do something nice for the mothers in your life? You want to throw a nice Mother's Day brunch perhaps, or get them small, beautiful gifts to signify the love you have for them.
But inevitably, I always end up sending a weak "Happy Mother's Day" text or a brief phone call, nothing that really gets at how much I appreciate them and all they do.
This year, however, I was fortunate enough to be able to send five moms—my BFF from childhood, my mom, my grandmother, my sister-in-law and my twin/blogger BFF—a beautiful bouquet from ProFlowers. They have each touched my life in a different way:
My childhood BFF has seen me through it all – from fourth grade until now. We've got five kids between the two of us and we're exhausted most days. But when we talk, it's all encouragement. She's shown me that life is unpredictable and bumpy at times, but as long as you keep on swinging, you'll be fine.
My mom has single-handedly kept me out of the nut house. She's an enthusiastic cheerleader and she loves me so fiercely. I'm so very lucky to have her.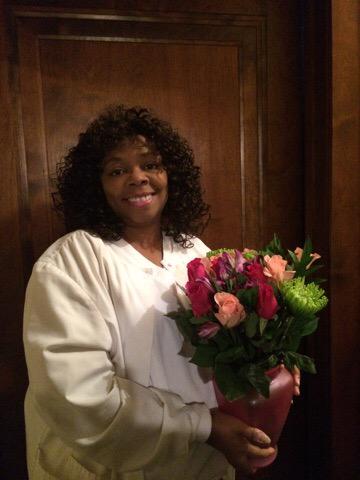 My grandmother's motto is "That has nothing to do with me." She is the queen of self-care and showing me that I do not have to RSVP to every battle I'm invited to. Makes motherhood a lot easier.
My sister-in-law is one of the strongest women I know. She has raised three boys and lived to tell about it. She has never given up and I respect her so much for it.
My blogger twin/BFF has been a source of encouragement from day one. She always looks on the bright side of things and understands my womanhood is complex and ever evolving, and thus gives me room to grow.
All five deserve flowers, without question. I arranged to have the bouquets sent the Tuesday before Mother's Day—who's expecting flowers then? Each of them called me, over the moon about their flowers.
"Oh my goodness, I thought the delivery man made a mistake," my friend said, laughing. "I was like, 'These couldn't be for me!'"
My grandma called, tickled. "I had no idea who they were from! You surprised me!"
The fact that each of the women were so shocked and surprised lets me know that we need to do a better job celebrating each other. Don't just wait until holidays or birthdays. Even small gestures count. Let's not get to the point that we think there must be some mistake when we see flowers on our stoop. We're hard-working women who deserve to be celebrated. Embrace it.
This post is part of a campaign with ProFlowers.com. All opinions are, of course, my own.