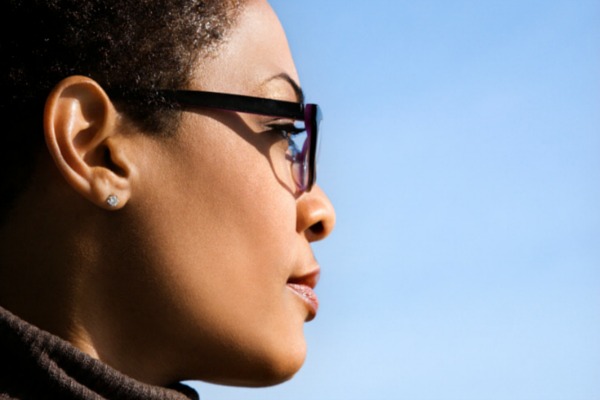 In my early to mid 20s, I was a pro at "shrinking," of making sure my needs and wants didn't make anyone else uncomfortable or cause them any inconvenience. I was horrible at advocating for myself and giving myself permission to take up space in the world.
I recently realized my daughter, at 8 years old, was shrinking too. A few weeks ago,  she came home with a test that had an F on it.  I looked at the paper and in .03 seconds could tell it wasn't hers. My daughter's handwriting is still pretty sloppy and this handwriting was neater than her best day.
I told my daughter that I didn't think this was her paper and I attached a post-it note explaining as such. A few days later I found out that my daughter did not return the paper to her teacher, but instead put it in the recycling bin. She told me she was scared to tell the teacher that she gave her the wrong paper.
I told her, "Everybody makes mistakes. Yes, even teachers." She seemed to understand, but I wanted her to know that she can stand up for herself and expect fairness.
But I realized I am not modeling that for her. I still struggle with opening my mouth and saying, "I don't think this is fair to me" or "I would prefer it if we could do this a different way."
2015 has been the year where I pursue what I want. And if I'm going to pursue things that bring me pleasure, I have to get comfortable with having needs that need to be met. I have to get comfortable with asking for things and expecting fairness.
So take a minute to think of one thing that you really want but have never vocalized. It could be as small as asking your partner to get up with the kids on Saturday so you can sleep in, or as big as asking your boss for a raise.
Whatever it is, how can you make these things happen if you don't open your mouth? Be assertive and remember that by speaking your truth, you automatically increase your chances of living the life you want.