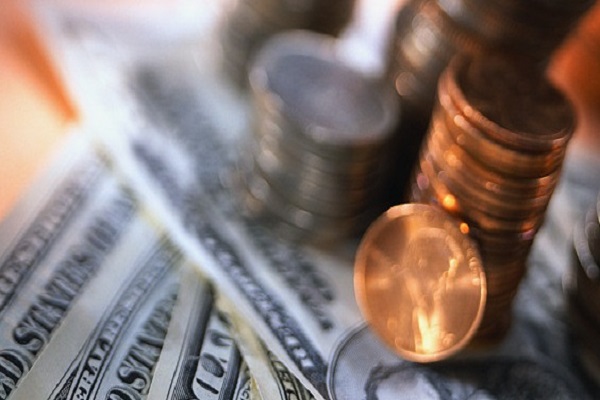 I have a confession—I don't have a budget.
Sure, I've created them a few times, but actually sticking to them, nope. Once I entered the professional world in my early twenties, I wasn't making great money (not that I am now) but I was sure I didn't need a budget on my limited income. As time has gone by and my expenses have grown and gotten more complicated I find myself forever playing catch up on my bills and making somewhat impulsive and unnecessary purchases. I've got this chick, Sallie Mae, on my back every month wanting me to cough up ridiculous amounts of money I don't have to pay for my fancy education. I don't check my bank statement nearly as much as I should (though I did after the Target scandal) and it's often because of fear.
I don't want to face things that will cause me further stress. I don't want to face not having enough in my savings account to support my daughter and me in the event I wasn't able to work. Not having a budget and not being smarter about my spending in saving is something I can't ignore any longer, and is a big priority for me this year.
Clearly I'm doing something right if I've managed to hold down my own apartment since I was 21. My bills get paid, sometimes late, but they get paid…eventually. Within the past couple of years I've made some smart investment choices with securing rental and life insurance. I understand when I make good decisions and I know when I make not so good decisions…like avoiding my frenemy Sallie when she calls…and emails….and calls. I'm in denial – I work in nonprofit and yes, the rumors about pay in the nonprofit field are correct – even with years of professional experience and a four year degree, I'm underpaid. But that's no reason to not be smarter about my money.
I know there are simple adjustments I can make that would increase my savings, but would require me to spend less on things we just don't need. To be quite honest I'm in no environment to be at all careless with my money. I am singlehandedly supporting my daughter, and if I don't have the means to support our expenses I'm literally screwed. I have no mother, father or set of grandparents I could move in with for a limited amount of time to get on my feet.
What's interesting is that I grew up in a household with three other siblings and a single mom who worked multiple jobs. I didn't have the luxuries my daughter has, life was tough, and sometimes we didn't have food in the house. Money was hard to come by and we stretched, and I mean s-t-r-e-t-c-h-e-d every single penny we had to ensure our basic needs were met. And sometimes they weren't. I look back and get upset because I know I need to be better. My mother didn't manage what money she did have well, and I saw that. We didn't have conversations about savings, college, or money management. Survival is what was important in our house, and I don't want to continue that pattern with my daughter.
As much as I am in denial of not having a budget, needing to save, and curbing my spending I'm hopeful. I admit I need help with money management and have already begun seeking assistance to create a plan for my family. Everyone has got to start somewhere and I've love to know some tips as to how you manage your money, and stick to a budget. Perhaps apps that help to stay on track. I swore for the longest time the only way I was going to save money was if someone stole my credit card and debit card. Self-control…that's something I've got to work on!
What advice would you give this single mom who's never had a budget before?