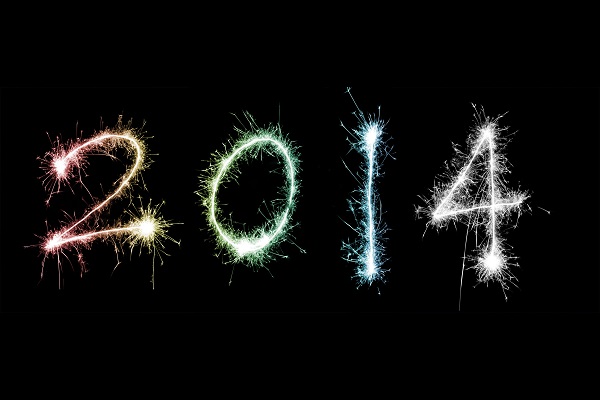 It's always a struggle to find activities that my whole family will enjoy. 
Our children range in age from 2 to 11, so finding something that everyone will get a kick out of definitely poses a challenge. And with the new year approaching, I was on a quest to find some things we can do together to build memories and bring in the new year together. Now, we won't be watching the ball drop as our family tradition is to bring in the new year at church. However, I've found some activities that we'll do on new year's day that will hopefully appease every age group and have them thinking that I'm the coolest mom ever for coming up with (read: Google'ing) these cool things to do.
1. New Year's Coloring Pages
This one is probably the easiest to do and the one that will keep the kiddies the busiest. I'll print these coloring pages, that are both festive and cute, get some crayons and set them loose. Try these free printables or if you're feeling crafty, you can draw your own and copy them at a local copier. 
2. Fancy Cookies and Milk
Along with the bubbly, I'm going to try to play up the ordinary with a little pizzaz for the new year by serving them warm milk in plastic champagne glasses with a special cookie delicately placed on top. The kids will love how grown up it looks and it will only have taken me a few minutes to achieve. I'm surely going to be the most popular person in the house when I break these bad boys out! 
3. New Year's Karaoke 
I sing a lot so this one is perfect for my family. Make these microphones for the kids, which are made with everyday household materials, and have a karaoke night dance party. We'll put these together, get the video camera out (or my cell phone), throw on some Micheal Jackson and watch them get down with the get down.
4. Activity Balloons
My kids love surprises and these balloons will give them something to look forward to every couple of hours or so. All you do is write a few activities on slips of paper, put them inside deflated balloons, blow the balloons and write a time on the front with a marker. When the time comes, pop the corresponding balloon and see which activity you'll be doing. Easy peasy.
5. Chill 
When all else fails, the simple things always work and I won't be taking those things for granted. We love to sit around and watch movies, nap, snuggle under blankets, eat cupcakes and play games so I'm sure we'll be taking some time to do those things as well. The new year is always a time of great expectancy and reflection and like the years before these, I'll be loving on my family and thinking of how extremely fortunate we are to have each other. After all, that's what it's really all about right?
How are you spending New Year's Eve? What fun activities do you have planned for your family?