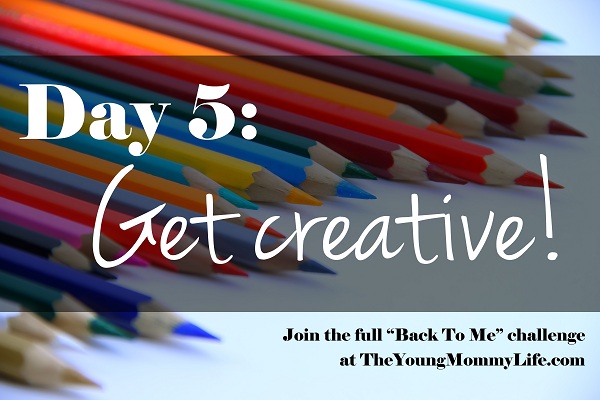 I've always said that I'm not a "crafty" person. I look at stuff on Pinterest and think, "Man, how cool is that?" But I can never seem to do any of those amazing projects myself. I don't know if I'm too much of a perfectionist (yeah, that's it) but it definitely gets in the way of my creative juices flowing.
But I notice when I immerse myself in a creative project, I feel happier. Whether it's just painting with my kids or trying to design my dream office (check out my Pinterest board!), I smile more. I know a lot of you are into crocheting or scrapbooking or crafts, but don't get enough time to do it as much as you'd like.
So this is the day #5 challenge (just in time for the weekend!):
Get creative! Complete one small project that is purely for fun. Some ideas:
Pick up some cheap frames and create a wall display of your favorite family pictures. (I bet you'll smile every time you see them hanging up.) 
Steal a few of your kids colored pencils and sketch (if you're artistically inclined).
Browse the aisles at a craft store and see what moves you.
Make up a new dessert (peppermint mocha brownies, anyone?)
Go through your slimmed down wardrobe and play stylist.
Let me know how YOU plan on getting creative this weekend. Y'all know that dessert idea is calling me, right?