This week I'm giving you the chance to get the know the mamas in the YML blogging crew just a little bit better. Today's post comes from Alicia, whom some of you already know from her previous posts on the blog. As always, she's blessing us with an amazing post on the realities of becoming a single mom: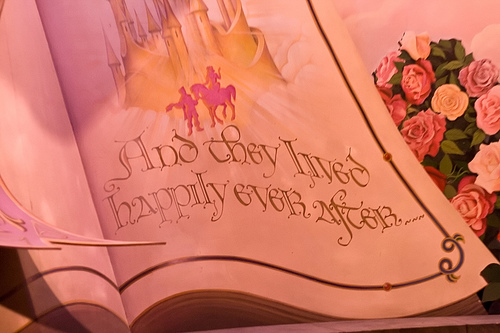 I have had several humbling experiences in my life. Like labor and delivery for instance. Sitting there in a NYC hospital pushing a seven pound baby out of me – sans pain meds – with my doctor, nurses, and several others watching my vagina, cheering me on, and listening to my screams… yea, humbling. I'm pretty sure you can relate.
But I won't write about all the gory details of my 20 hours of labor. Today, I'm writing about another humbling experience. The realization that I would be raising my son as a single mother was a humbling one. At first.
You see, I'm stubborn as a bull. I was born that way.
I blame being a Taurus. I push hard and fight long for what I want and I usually don't stop until I get it. Growing up, I always wanted to have a career, get married, own a home, and have a baby – in that order. I wanted a Prince Charming to rescue me from a life of turmoil, just like I'd seen happen for Cinderella.
But that did not happen. No Prince Charming. No horse drawn carriage. Nada. Instead, I was 22 years old and pregnant and unmarried and shunned by my church. Devastated and shamed. But I wanted my "happily ever after." So I tried to force it. My boyfriend moved into my apartment and I pretended we were one little happy family. And then I applied to graduate school and got accepted into one of the best programs in NYC. I was trying – painfully trying – to force my "happily ever after."
It still did not happen. No satin ball-gown. No tiara. No calla lily bouquet. Zip zero. Instead, I found myself in a stressful relationship with two horrific incidents of physical abuse. Three years of stubbornness and pretending later, I knew it was time to end the relationship. And end the promise of a fairytale.
That wake-up call – that choice to move forward in my life and raise my son as a single mother –goes on my top 10 list of humbling experiences. I picked the wrong guy and I had to humble my stubborn little self and admit that. I forced a relationship that didn't fit, and now it was time for me to come face-to-face with my stubbornness and see the toxic relationship for what it truly was.
But this time, instead of feeling shame, I looked at my situation with compassion.
Trust me on this: a little self-compassion goes a long way. I gave myself permission to be human, to know that I too, can make mistakes. But those mistakes do not have to define my future. I no longer felt shameful or like a failure, but I felt kindness towards myself. And with that, I held my head up high, and moved forward.
Life as a working, single mother and full-time graduate student is downright exhausting at times. It's not easy trying to keep up with schoolwork and enjoy story time, swimming lessons, and trips to the playground with my son. When life stresses me out, he feels it too. It affects his mood and his behavior as well.
Since I don't want to take time away from him, my schoolwork doesn't get done until he's asleep at night. Sometimes it means that I only get 3-4 hours of sleep. Sometimes it means that I am constantly trying to find the 25th hour in the day. Sometimes it means that I'll have the grande caramel macchiato come morning. Yum!
I'm driven by my desire to be the best gosh darn Mother I can be. Physically. Mentally. Emotionally. Financially. Educationally. This is what keeps me going and gives me a reason to press forward. Every. Single. Day.
Each day as his mother I learn more and more about him – what makes him sad, what makes him happy, what makes him scared, what makes him tick. It's a continual process of getting to know him and guiding him as he grows.
I have redefined what "happily ever after" means. To me, it used to mean a house on the hills with Prince Charming and a big rock on the fourth finger of my left hand. Now it means something totally different. Now it means happily embracing my title as single mom to a wonderful little boy.
I'm empowered and fulfilled, and with each waking moment, I take another step towards accomplishing my life's purpose. I now know that it's true what they say: in this thing called Life, happiness is a journey, not a destination.
I'm so happy to be on this new journey as part of The Young Mommy Life blogging crew. I'm looking forward to getting to know all of you as we share our humbling – or empowering – experiences with each other.