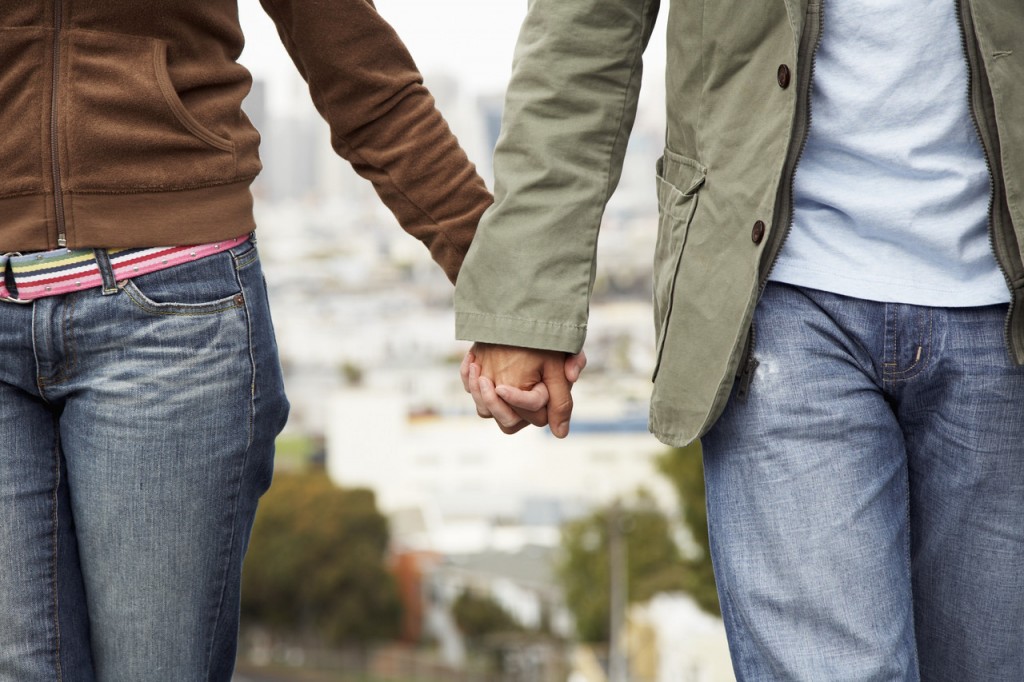 Coordinating schedules with my husband to even have time to sit down together to watch a movie without somebody falling asleep is tough. He goes right to school from work and I work from home managing two businesses and a toddler. So it's likely that in the evening when my husband and I see each other that we're dog tired and mumbling, "Hey… you sexy, but goodnight!" I often loathe how crazy busy we are and that we can't spend more time together. But we always make it a point to spend uninterrupted time with one another by doing a date night at least twice a month.
Date nights are so important for a relationship because it helps to nurture your friendship and intimacy. It's a time just for the two of you where you can choose to be grown and sexy or even chill and relaxed.
We get a babysitter and literally just hang out. What's fun about out date nights is that we genuinely enjoy each other's company and that he doesn't take for granted that we're married. Our date nights feel like he's courting me all over again and I love that. Some date nights are more elaborate than others but I suppose that's what make them fun. We're always on the hunt for cool things we can do for date night and here are a couple of things we've done that could possibly spark some ideas for you and your hunny.
1. Wine and Paint
Okay, this isn't the manliest thing to do but it's definitely fun. There are places that offer wine and paint nights all over the country but, it's basically where you go to an art studio and are instructed on how to paint a specific piece of art. You leave with your masterpiece and maybe even a little buzzed. Some places are BYOW (bring your own wine) and some places provide the wine for you. This was a fun choice for us because my husband and I are super competitive so we spent most of the time trying to see who's painting looked the best, even though they were pretty much identical. It also gave us a chance to chat, laugh and just be us. Good times indeed.
2. Indoor Shooting Range (or driving range)
My husband is prior military so he's no stranger around a weapon. He finds it relaxing to go to the shooting range and fire his weapons. I fail to see the relaxing aspect of it but we went together on our last date night and it was actually pretty fun. You can rent a weapon at the range and buy rounds to fire there as well. You don't need any special licensing or anything to fire weapons inside the range and there are people there to walk you through basic gun safety if you're a novice. It was weird that I even found this one remotely fun because I'm not keen on weapons but I can't lie, I walked out of there feeling like I was too legit to quit and in some kind of movie. I was probably doing the most but I stepped outside of my comfort zone it ended up being pretty cool.
3. Live music/concerts
I love live music and something about it is just super sexy. Maybe it's the atmosphere, maybe it's the relaxing aspect that jazz music has or maybe it's just being out my baby. Whatever it is, I love it and it's probably one of my favorite things to do. There's something about sitting there and letting the music infiltrate your ears — it's almost like it penetrates your soul and helps to melt all your stresses and troubles melt away. There are a few restaurants in our area that offer live music on Friday nights and we love it. We'll go, get appetizers, listen to music and have a great time just being with one another.
4. Karaoke
Even if you can't sing, it's still fun to get up there and belt out your favorite song but it's equally as fun to see other people who may not be musically inclined get on stage and think they're Beyonce. Let me tell you, it's good times! I laughed so much last time we did this. People are so invested in their performances, even when they're bad, and it's so amazingly entertaining. It's like American Idol auditions in real life. You can't beat that!
5. Play board games
Sounds lame but it's a good opportunity to spend some one on one time with your boo. Our favorite game right now is Monopoly Empire. It's great because there can be a winner in 25 mins or less and wont take you all night to play like traditional Monopoly. I laid out some snacks at our dining room table once our kids went to bed and we sat and played this for a couple of hours. This one is even good if you want to have another couple over and have a game night downstairs for the grownups and movie night in a separate area of the house of the kiddos.
No matter what you do to spend time with your boo, make sure you have fun, enjoy each other and think outside of the box. The most random things could prove to be the most enjoyable. What do you usually do on date night?