Over September 18-20, 20 women gathered in Alexandria, Virginia for a weekend of rest and relaxation at the first annual self-care retreat. Over the next few days I'll be sharing some of the biggest lessons and aha moments we all felt as we gathered in a no-judgement zone.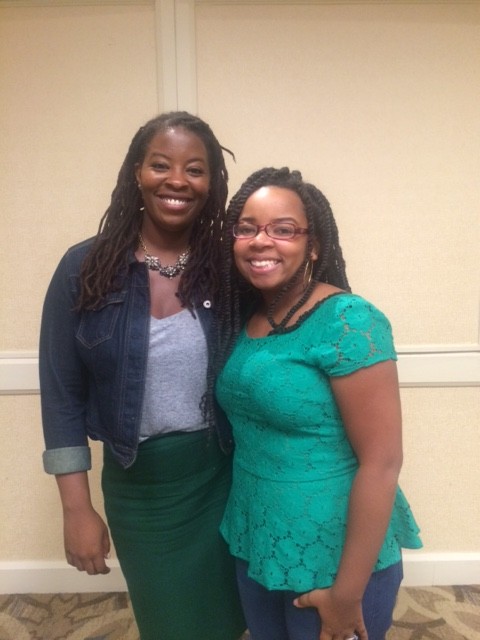 Day 1: Lessons on Living Boldly, by Esther Boykin, licensed family and marriage therapist 
I met Esther in person for the first time 30 minutes before her presentation at the self-care retreat began. We had been online buddies for months and I was love with her message and delivery (have you signed up for her 14-day love challenge? It's awesome!). So when she said she had the day available to speak at the retreat, I jumped at the chance.
Esther challenged us in the most glorious way possible.
As a therapist, she's great at handing people a shovel and getting them to do the hard work of digging deep. It felt like a group therapy session, with each of us working on our own "stuff."
We had to confront what parts of ourselves we had been hiding and what behaviors we had engaged in that kept us from being seen as we truly are. Why do we have these perfectionist tendencies? Is it because we truly care that things should be perfect or is it because we don't want people to think we're somehow not smart enough to think of all the little details?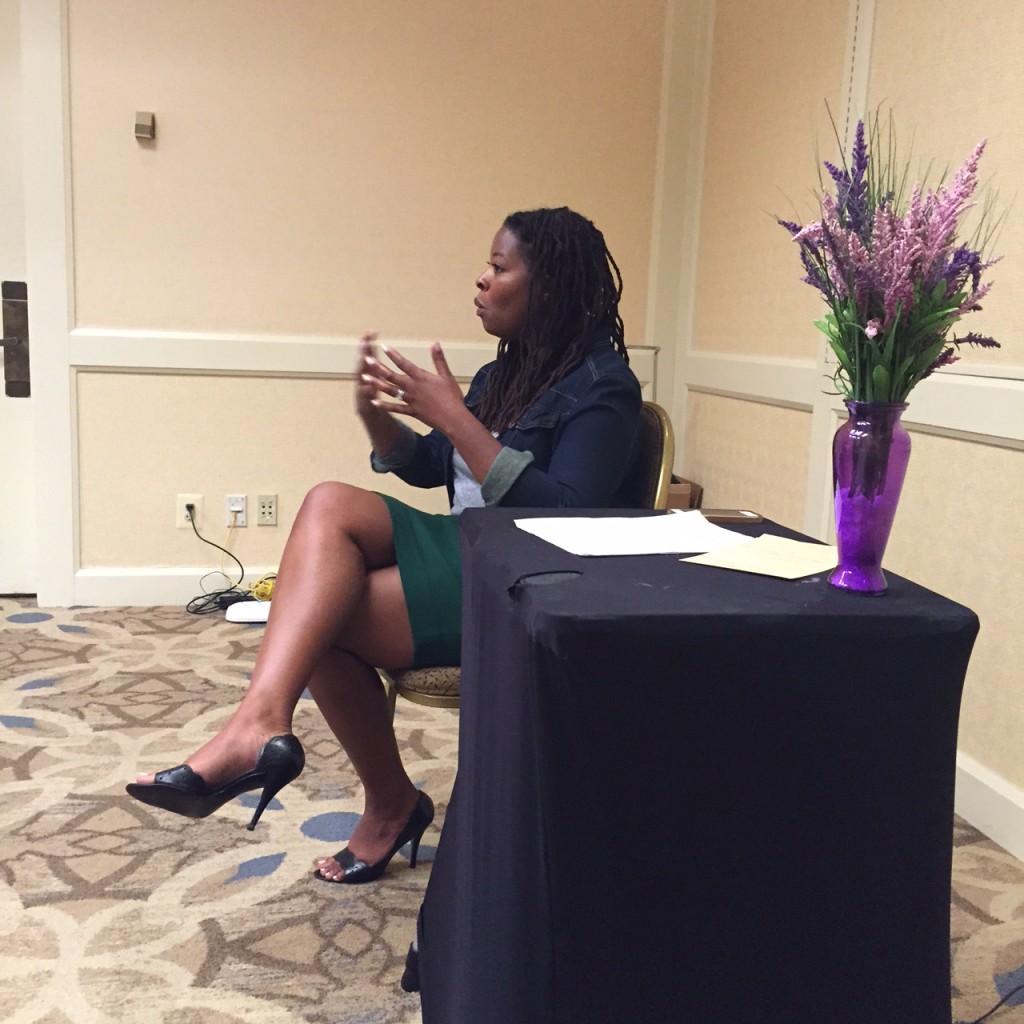 One mom shared that based on her views of what a "good mother" should do, she feels immense guilt when she does anything for herself. Esther's counterpoint? "What if we reframe the situation? What if, instead of thinking about the guilt, we think about this: If we ask your children, as adults, what lessons they learned from their mom, what do you want them to say?"
The room went silent. What do we want our children to remember about us and do our actions today align with that?
My other big "aha" moment came when we discussed not taking ownership of other people's feelings, particularly when we are in the midst of pursuing something that feeds us. This even extends to your children's feelings. (I very vividly remember all those days when I would attempt to leave the house and the kids would claw at my ankles to get me to stay. Esther reminded us that, "It's okay to have free time and it's okay if the kids don't like it." They'll learn to accept mommy's free time.)
Esther's encouragement to
"be the star in the movie of our life"

resonated with me and the other attendees.

Too often we shrink and hide who we are and why? For what reason? Fear, doubt and uncertainty can derail us from our goals if we let them. But I know attendees at the retreat have the armor they need to push forward.