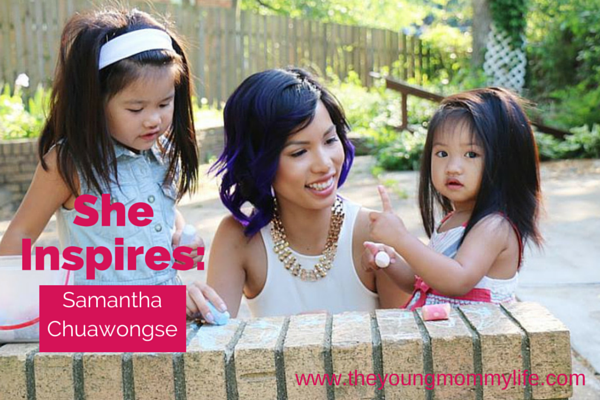 Last month I had the privilege of joining an amazing group of bloggers in L.A. for a fun event. Since we were mostly Millennial moms, there were tons of young mamas in attendance and we bonded over stories of breastfeeding in class and constantly being mistaken for the big sister.
I met the funny, beautiful YouTuber Samantha Chuawongse, and am now obsessed with her videos. (Her makeup tutorials are mesmerizing and her family videos are too cute.) She is killing it over on YouTube (seriously, over 300,000 subscribers!) and I had to feature her on the site because I love profiling teen moms who do it BIG.

Please give Samantha a big ol' YML welcome!
Samantha Chuawongse, vlogger over at Saaammage
How old are you and how many kids do you have?
I'm 22 and I have two daughters, a 3-year-old and a 2-year-old.
Where can we find you online?
You can find me at: http://www.youtube.com/Saaammage or http://www.youtube.com/sillysaaammage
Get a peek at her adorable family!
When I found out I was pregnant with my first child I felt:
Anxious and confused. I always wanted to have kids young when I felt stable enough to do so but its so so much different when you are actually having one! I react oddly to change so it was a lot to handle but it was very exciting once the goosebumps went away.
I blog because:
It's all I know! This has been my high school hobby turned profession for the past 6 years. I continue to do so because it is something I feel I excel in and enjoy. It's also nice documenting memories to look back on whenever I need a walk down memory lane.
Whenever I have a moment of free time I look forward to:
Seeing friends, doing things that you just can't do enjoyably with kids. Generally I look forward to just feeling like an individual that doesn't have the weight of the world on her shoulders and a million things to remember.
On really tough days I cope by:
Retail therapy, comforting food… And a little cry session in the shower never hurts.
If my kids can only remember one thing I taught them, I hope it's:
To be a good person. Be respectful. Be appreciative. Be strong. Give to those less fortunate with good intentions and  a positive heart. All morals my mother instilled in me.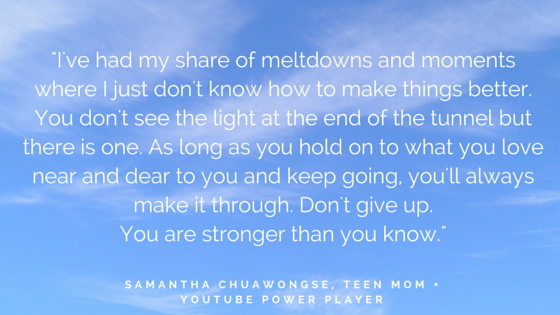 My mommy superpower is:
Planning ahead. My offensive plan for everyday is to always be one step ahead. Know what everyone wants and needs prior to them knowing. Having clothing laid out, food prepared, shoes by the door, laundry by the machine, etc etc is the only advantage I have ! Also I'm pretty stealthy. We all know if the children spot you half of your to-do list will get pushed to later. I've mastered the art of sneaking in and out of rooms without being detected.
The most surprising thing about motherhood is:
How emotionally draining it is. It's true you never knew how much you could love someone until your first child is born. But no one warns you about the emotional roller coaster motherhood takes you on. Let's be honest we have a love hate relationship with our kids at times. But if someone told you that prior to motherhood you wouldn't believe you could ever dislike your own kids even for a second.
I know for sure I'm passionate about:
Ultimately being a good mom. I've always said no matter as long as I'm a good mother at the end of the day to my children and they grow up to be good people then I've done something right.
If I could have/invent one item to make motherhood easier it would be:
Something that makes you super fast. There is always something to be done! Now if we as moms could move even faster than we already do… Maybe we'd get it all done for once. (Yeah right! We'll find other things to do…hehe)
My personal motto is:
"Those who mind don't matter and those who matter don't mind."
My piece of advice to a mother who might be struggling right now is:
Eventually it does get better. Cliche yes. But very true. I've had my share of meltdowns and moments where I just don't know how to make things better. You don't see the light at the end of the tunnel but there is one. And yes there will be another tunnel of darkness eventually because that is life but as long as you hold on to what you love near and dear to you and keep going you'll always make it through. Don't give up. You are stronger than you know.