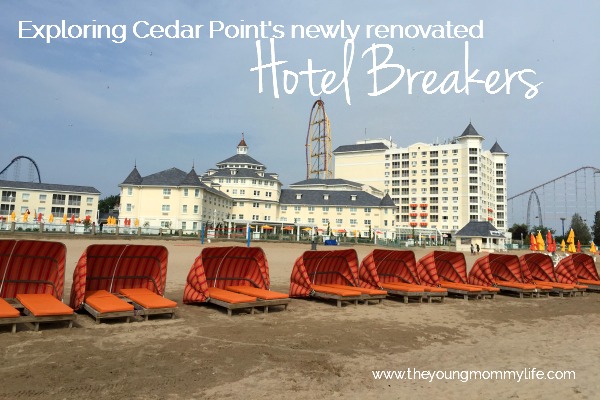 For as many years that I have been journeying to Cedar Point with my family, I have never stayed overnight. We usually drive up in the morning, spend a fun day at the amusement park, and then make the 90-minute drive home.
We would have a great time, of course, but I never considered making it a point to stay at one of Cedar Point's hotels until I was invited to a #BloggingAtCP event to celebrate the re-opening of Cedar Point's Hotel Breakers. My family was invited to spend a free night at the newly renovated hotel, only steps from the amusement park. Unfortunately, my husband wasn't able to make it, but my dad volunteered to come in his place (my daughter needed someone to ride the rollercoasters with her because her mother is a big ol' scaredy cat).
When we arrived, it was storming and raining too hard for us to venture into the park just yet, so we took the opportunity to explore the hotel. It took us a minute to get our bearings because Hotel Breakers is huge. There are three restaurants right on the property: TGI Friday's, Perkin's and TOMO Hibachi Grill. We opted for Friday's and quickly got a table.
I do have to note that Friday's was more expensive than I was anticipating, but they were very accommodating with my daughter's food allergies, so I didn't mind as much. As soon as we finished, the sun was out, so we headed right to the park.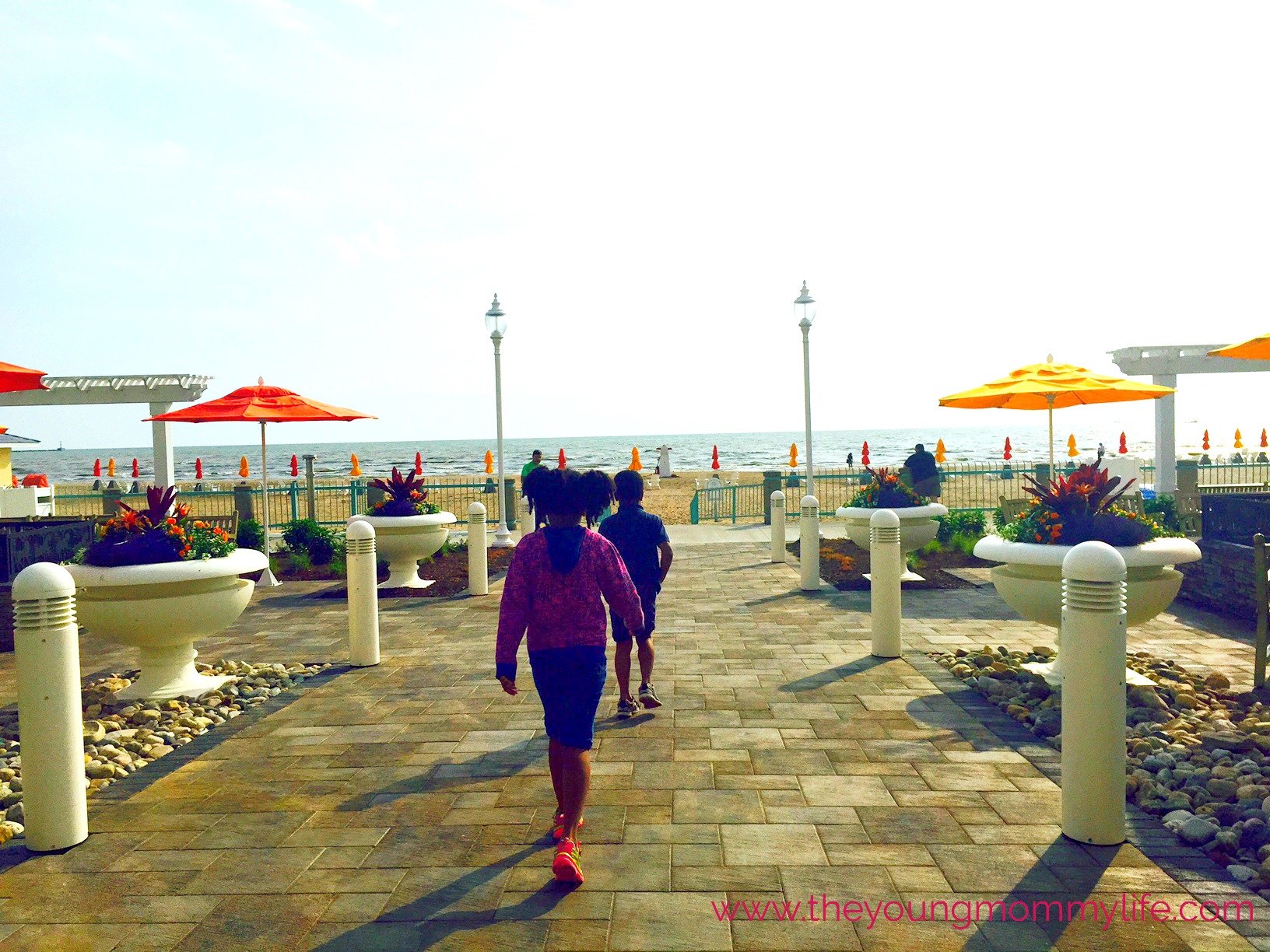 The boardwalk takes you right into the (less crowded) entry to the park and boom, you're in one of the three kids' areas.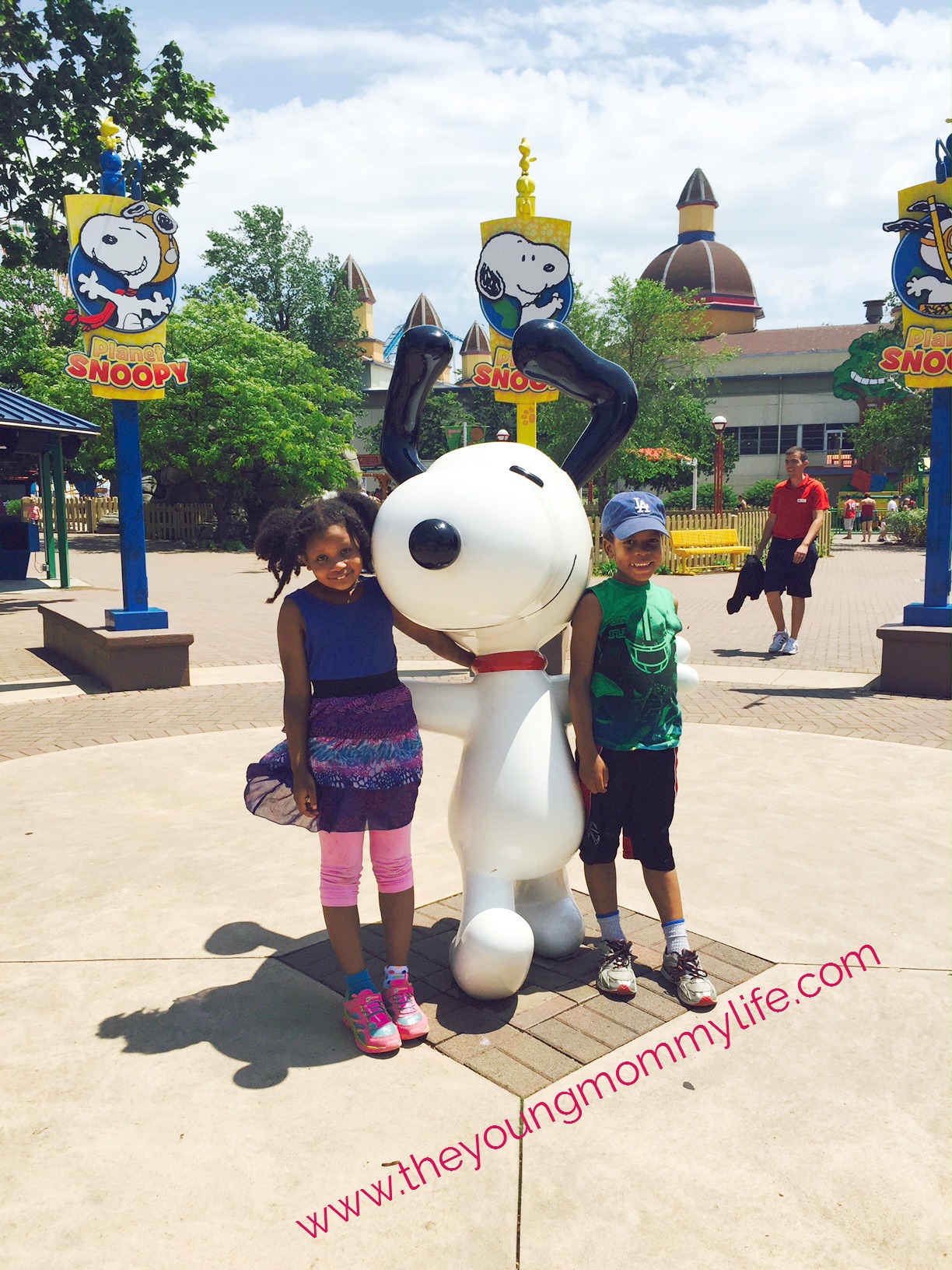 A few thoughts on Hotel Breakers:
It might be home to one of the nicest beaches on the Lake Erie shore. I'm from Northeast Ohio, so I've been to Lake Erie beaches my whole life. I don't know if my perception of cleanliness has changed from when I was a child or if the condition of the beaches have gotten worse, but I don't enjoy it as much as I used to. There's always rocks and random debris all around and the lake is too murky to trust you won't run into some walleye. But at the Hotel Breakers, the beach was clean, there were beach chairs available for use and they had some of the newer amenities that you like to see at a beach (foot washing stations, fire pits, etc.). We might have stayed on the beach longer than we were at the park!
You won't go hungry. As a self-proclaimed "Greedy Girl," I absolutely loved that you couldn't walk more than 30 feet without hitting some place to eat or grab a drink. Besides the aforementioned restaurants, they had a full service Starbucks, a Surf Lounge bar, and a Pool Side Parlor for ice cream and treats. I was in heaven!
The renovation was top-notch. I wasn't expecting to be impressed because I had never been to Hotel Breakers so I couldn't do an accurate comparison of the renovations, but the place looked like it should have smelled like fresh paint. Our room was clean, modern and had more than enough space for the four of us.
Bonuses with a Hotel Breakers stay include early entry to the park (get on the rollercoasters before the general public, which I think means the hotel stay pays for itself), discounted tickets and convenience of having some place to sleep only steps from the park. Plus, you have in and out privileges at the resort so you can see other sights in the area if you so choose.
It was our first time at Hotel Breakers, but it won't be the last!