Disclosure: I received a discounted media rate for my stay at Great Wolf Lodge, and as always, my opinions are my own!
1. Bring your robes.
They have plenty of towels in different corners of the waterpark and I grabbed quite a few to make sure we had enough to dry us off after being in the water. They don't want you to take the towels out of the waterpark area (even though I noticed some folks did), but if you're a rule-follower, you can bring your bathrobes from home for extra warmth as you walk back to your room.
2. Don't miss the hot tub.
I mistakenly thought that I would not get a chance to relax in the hot tub, as I had two small kids with me who I needed to keep an eye on. But I convinced my kids to come sit for a minute with me. To my surprise, they enjoyed it, and I got 20 minutes of relaxing bubbles and jets to soothe my tired body. (The waterpark wears you out!) At the Sandusky location, there are two levels – the upper whirlpool is for the adults, whereas the lower whirlpool is for the whole family. I look forward to returning to Great Wolf Lodge when the kids are a little older and my husband and I can relax in the hot tub sans kids!
3. Eat dinner early.
We arrived kind of late on Friday (around 5:30) and I was worried that we wouldn't have a lot of time in the waterpark. But thankfully, the on-site restaurant, Gitchigoomie Grill, wasn't too crowded and we were able to grab a quick meal. The food and service was great. My daughter has a gazillion food allergies, and once we told our server, she was right on top of it. They cooked all her food first, separately, and let us know how serious they were to prevent cross contamination. When our waitress brought her food out, she had on gloves! I was floored, to say the least. As a food allergy mom (I have allergies as well as my daughter), I've had a lifetime of ordering food at restaurants and being wary of getting sick. It is really rare to see that level of dedication, so Great Wolf Lodge gets a huge thumbs up from me on that front.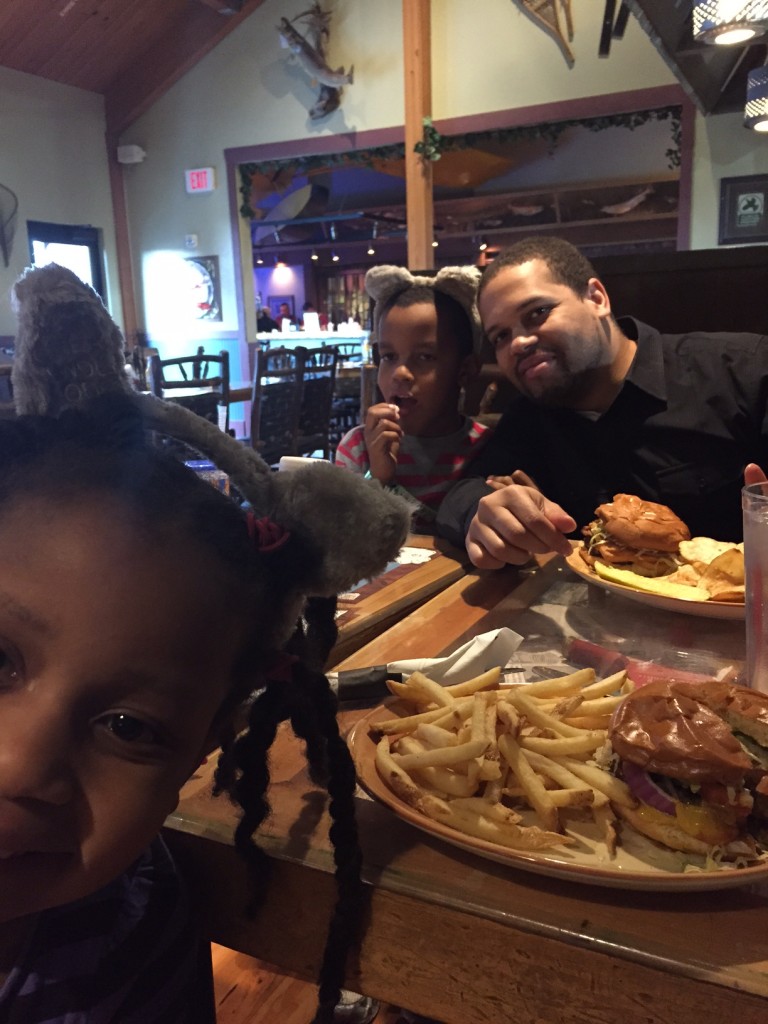 4. You will need snacks later.
Listen, honey. We were in the waterpark for about two hours on the first day. Between the lazy river, the waterslides, the treehouse/funhouse, the pool and the hot tubs, you burn an insane amount of calories. We worked off that dinner in no time and the kids were, of course, starving! At Hungry As A Wolf, you can order a pizza or other yummy goodies to bring to your room to satisfy everyone's hungry bellies.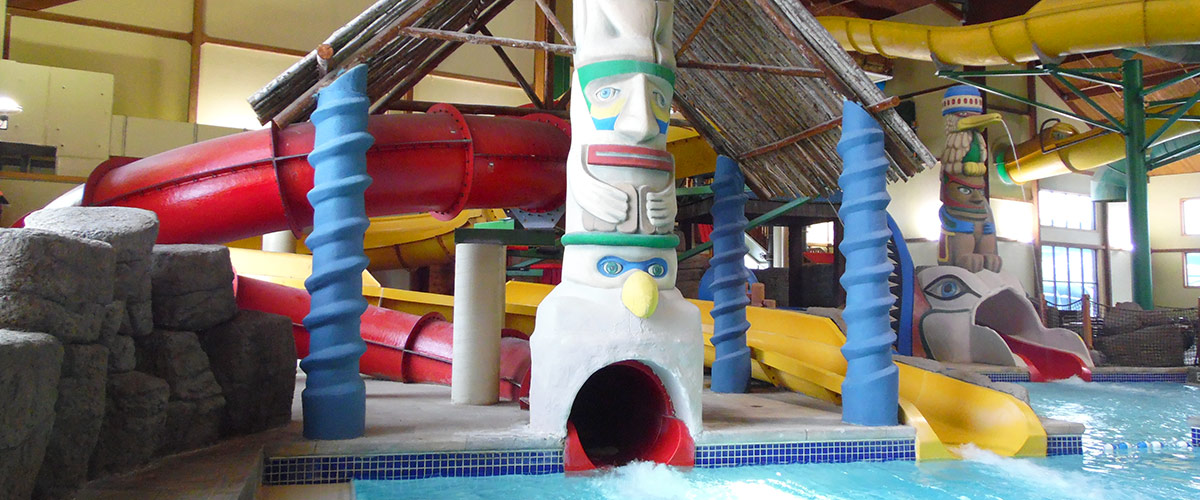 5. Arrange for the maximum time possible in the park.
Water park access is available from 1:00 p.m. on the day of arrival until the water park closes on the day of departure. So technically, you could almost squeeze two full days of waterpark fun out of one visit. Get there earlier than we did and by taking your kids to the park both days, enjoy the feeling of being the best mom in the world. You're welcome, kids.
Have you ever been to Great Wolf Lodge? What was your experience like?