Disclosure: I am a Cedar Point blogger and I was given free tickets to bring you this review of Wildwater Kingdom.
Earlier this month I headed to Wildwater Kingdom for a fun day at the waterpark with my family. I was extra pumped because my son's only birthday request was that we go to a waterpark and I managed to make it happen.
This was our fourth time coming to the waterpark over the past few years but this was the first year my children were finally old enough and tall enough to experience everything in the park. The day we went was a horrible day weather-wise (thunderstorms forced a park closure for about two hours) but in the two hours that we got to splash and play, my kids had a wonderful time. Here are their highlights of the trip.
Splash Landing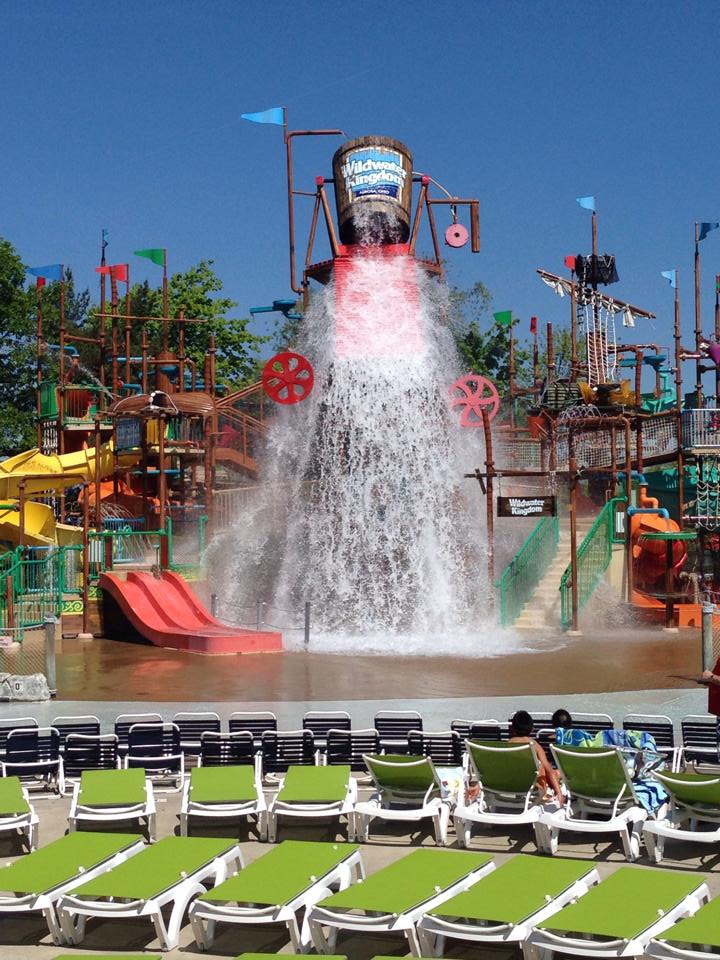 This is easily my children's favorite part of the park. Everywhere you turn there's water spraying on you and a giant bucket drops 1,000 gallons of water every few minutes. It never ever fails that I inadvertently get turned around in there and end up right underneath the bucket as it unloads on poor, unsuspecting me. It never ever fails. *shakes fists*
This is a great area for younger children (provided they really like water LOL) because there are tons of smaller slides and climbing structures for them to use and have fun. There are life jackets for smaller children if your child needs one.
Thunder Falls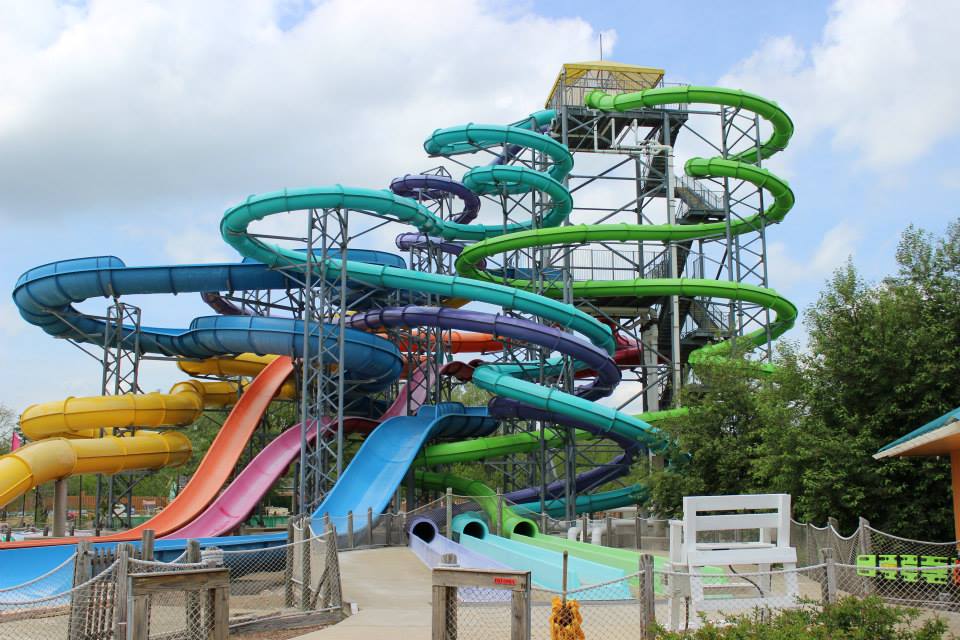 This picture does not do these slides justice. I can readily admit that I was too chicken to go down the slides, but my 7-year-old daughter went down twice by herself. Don't judge me! I don't like heights! The tallest slide is 100 feet tall and I'm just a fraidy cat. My daughter teased me the entire ride home. LOL.
Riptide Run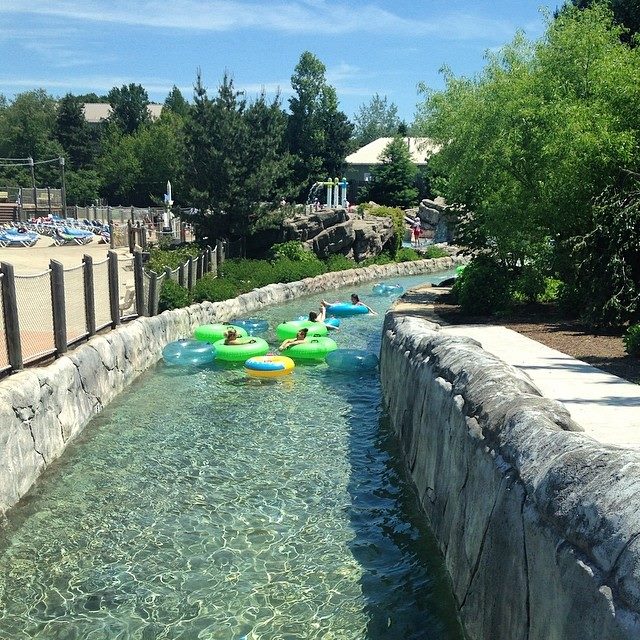 Even though it was kind of cool the day we went (72 degrees isn't the best water park weather), the lazy river was absolutely perfect! The water was warm, the flow was slow and gentle. It was no surprise I saw most of the adults in this section, looking absolutely blissed out. This was my favorite part of the park for sure.
If you're looking for a late summer getaway with the family, Wildwater Kingdom is still open for two more weekends of fun! August 23-24 and August 30-September 1, from 11 a.m. to 7 p.m. (And remember to bring towels for the family!)