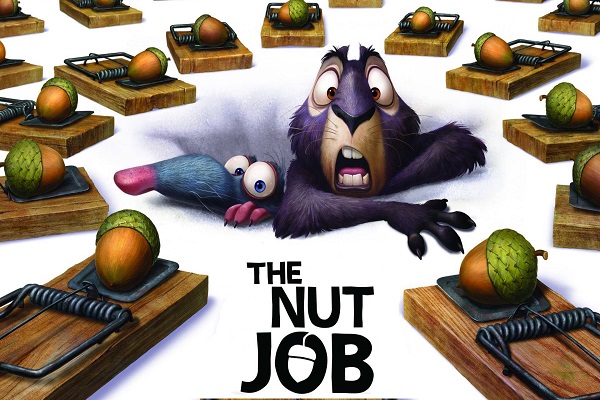 Lately, I've been feeling like I'm going through the motions with my kids. They go to school, I stay home and work and in the evenings we're just kind of existing in the same space, but we're not really talking and we're not really connecting as much as I'd like. Part of me was happy when I was knee-deep in Young Mom Summit details, because they were content to play together and didn't demand as much of my attention, but now? I'm feeling a little lost, honestly.
A good family movie night does wonders for me and my kids. We spend the whole day talking about it, I obsess over snacks and pizza toppings and we have a good time. I usually lay a blanket on the floor and we eat picnic-style while watching a funny movie. (Always a funny movie. We have enough drama in real life.)
It's a time to be still, enjoy each other's company and be silly together. My kids are 7 and 5 now and they no longer fit on my lap. They are developing their own friendships at school, they want more independence and before you know it, they'll be out of my house. I'm trying to squeeze the most out of the time we have left together.
That's why I'm happy to be sharing this giveaway today! I have five copies of the new-to-DVD film, "The Nut Job," and I want you to win!
THE NUT JOB is an action-packed comedy in fictional Oakton that follows the travails of Surly (voiced by Will Arnett), a mischievous squirrel, and his rat friend Buddy, who plan a nut store heist of outrageous proportions and unwittingly find themselves embroiled in a much more complicated and hilarious adventure.
Download these coloring pages for your kids to use before the movie starts!
 To enter the giveaway, share your nuttiest parenting moment in the comments. I'll pick five winners on Monday, April 21. Good luck!