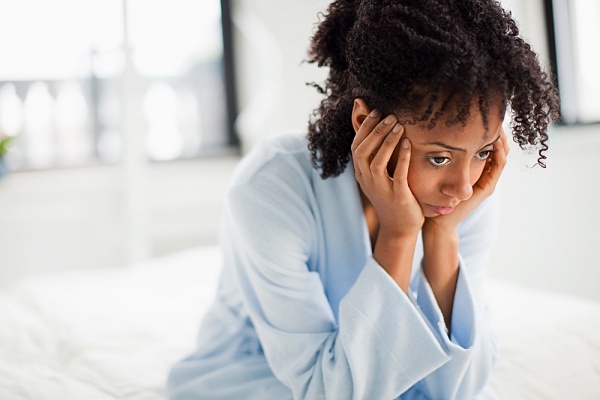 I have always been slightly confused and jealous of friends who have functional relationships with their parents. I grew up without my father around and watched a severely depressed woman raise four children in fear. Her children were supposed to obey her and be polite. Over and over in my childhood I heard people tell my mother how well behaved her children were because we used our manners, didn't talk loud and called our Mother 'ma'am.' We were the kids on the block that were called inside before it got dark and were always put together. We were beat with a belt or fists when we did something that she didn't approve of…like the time I asked a friend's mom at school for money for an ice cream. First she flung me across the room, then she made me return the money. All my mother wanted to do was be a mom, one would think she would have showered her kids with love – I would have grown up a different woman if that was the case.
I wish the memories I had as a child were ones that included our family going to the park, doing arts and crafts together or in the kitchen baking. Didn't you have a good childhood? my friends and daughter ask. Did I? What I remember is my mother giving me my first bloody nose. I remember her leaving me a birthday gift on my bed and telling me she was at her boyfriend's house. I remember her being at her boyfriend's house. I remember a quiet empty house. I remember being alone in a suburban town and feeling like an outsider. I never did discuss with my mother how I felt, how sad I was growing up because in our house we didn't talk about our feelings. It's no wonder I have such communication issues in my love life.
So I shouldn't have been surprised that she got annoyed when I asked her to drive me and my two-day-old daughter home from the hospital nine years ago. I shouldn't have been surprised that as soon as I laid my newborn daughter in her crib I heard the front door slam, her truck start and zoom off to her boyfriend's house. I shouldn't have been surprised that the first night at home with my daughter my mother decided to be at her boyfriend's house.
Do I think my mother is a terrible person? No. Do I think she has struggled significantly in her own life and especially her childhood, being put up for adoption and ripped from a foster family she loved? Absolutely. I know she's been through abusive relationships and that my father cheated on her while they were still together. Only as an adult can I try to understand and process her previous actions and realize how extremely emotionally scarred she was and still is. My siblings and I while somewhat put together adults all suffer in our own ways from growing up in such a strict and demanding household. My oldest sister doesn't even speak to her. My mother has never been someone I could rely on, and that really pains and upsets me. I'm unsure why she gave up on being my mother, but it's something I've been forced to accept.
Part of parenting is making difficult decisions. We sacrifice; we juggle taking care of our children and having our own lives. We make mistakes. I've tried to understand my mother over the past few years which have me with more questions than answers. Why would she prioritize her boyfriend who treated her terribly in front of her children? Why would she stay? Why did she beat her children? Why does she refuse to take responsibility for how she's treated us?
Our experiences help shape who we are and who we grow up to be. As a single parent to an eight year old daughter I often find myself looking at my daughter ensuring she doesn't have the same look in her eyes as I did as a child. There is nothing and no one that will ever come before her and she and everyone around us knows it. She is my shining star. Loving her makes me even more confused as to why my own mother couldn't show me love.
Perhaps she was, in her own way. Perhaps she didn't know how to love us fully. Perhaps she did the best she could, and thought it was enough. I have to believe that is the truth that she did the best she could. I have to believe.