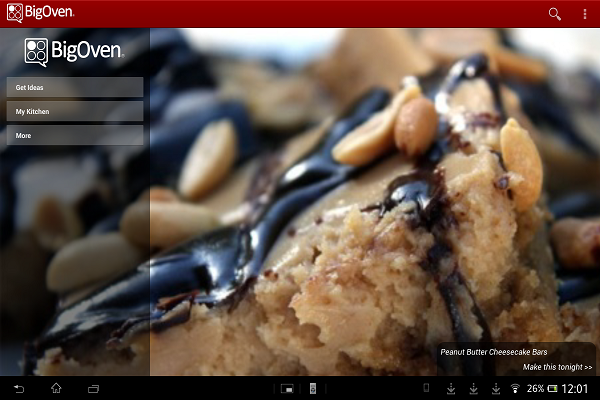 Disclosure: As part of my participation in the Verizon Mom Voices program, I will be bringing you tips and tricks on how I use technology to make my family life better! I am participating in the Verizon Moms Voices program and have been provided with a wireless device and six months of service in exchange for my honest opinions about the product. 
My current meal planning system looks a little something like this: Think about what's already in my fridge and cabinets, make a menu, then go to the store to get the rest of the ingredients. It's not flashy but it works…most of the time.
I was using my Wunderlist app to hold my grocery list, but I would constantly be forgetting items and then I'd have to go back to the store. More trips to the store = more money spent. I decided to put my Galaxy Tab to use and download the BigOven app.
I've only been using it for a few days, but I love it. Because it finally ties everything together. I had recipes on my Pinterest board, in food magazines, on AllRecipes.com, but I didn't have a good way to quickly see all the ingredients I needed. Until now. *cue drumroll*
With Big Oven, I can import all my recipes from various places (even ones just written on paper) and it will combine it into a grocery list for me. Genius! I also like the "Use Up Leftovers" option, which allows you to add three items you have in your fridge and it spits out recipes for you to try. Perfect for a gal-like me who's trying to be debt-free.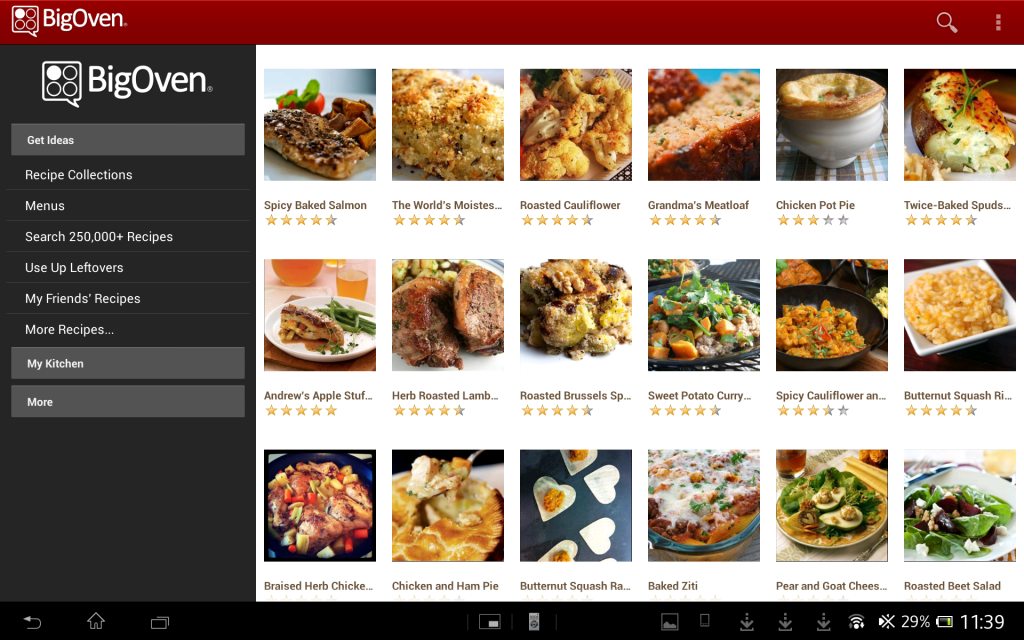 I'm still testing it out, but so far this app is a winner. I'm always looking for something that will make my life easier and save me money. Here's an app that does both. Try it out and let me know how you like it.