There comes a time in every parent's life when they need a minute to do something. That "something" might be writing a paper, finishing a few emails, making dinner or just painting your toes.
I feel like my creativity has been tested to my limit as I always need a minute or two to concentrate on something. I've got so much on my plate that simply waiting until the kids are sleeping just isn't an option. Plus, I've been trying to keep TV to a minimum these days so just flipping the channel to Nick Jr is no longer an option like it once was. (Sigh.)
But here are 12 things to make life a bit easier. Keep it close by on those days when you're struggling for something to do with the kids. I tried to include stuff for little kids and big kids so the list is great for everyone.
1) Window markers. I'm not sure what regular markers look like on windows but my husband bought the kids window markers and it's amazing how drawing on something they're not supposed to draw on makes things seem brand new. They will sit there and write their names over and over again, or maybe a small picture of a house, or maybe their own little self-portrait. And when they're done, just wipe it off with a wet rag. No leftover mess.
2) Tape + cars =real-life Cars adventures. I've seen many different versions but all of them are pretty cool. All it takes is some masking tape and the toys they already have. Very simple.
3) Make a book. My daughter told me she wanted to make a book one day and I was overjoyed. (Like mother, like daughter?). Just take a few sheets of paper, having them write and illustrate their story, and then staple it together.
4) Tell them to go to the "library." Buy a stack of books from the Dollar store, put them in the corner of the room and voila!
5) Finger painting! Back when my daughter was a little chub-chub (see above), I bought some pudding and added some food coloring and let my daughter go to town with some finger paints. I spread out a sheet and then just tossed the sheet in the washer once she was done. If you really want minimal mess, let them do it in the bath tub.
6) Worksheets from Education.com. Have I talked about how much I love this site? Yes? Remember? Just click on your child's grade and subject and get a slew of worksheets geared toward where they are in school and what they like to learn.
 7) Origami. The only thing I currently know how to make is that fortune-teller thing that everyone learns how to make in elementary school. But there are so many different tutorials out there, it is very easy to learn. I'm thinking about making the "crown" origami I saw here.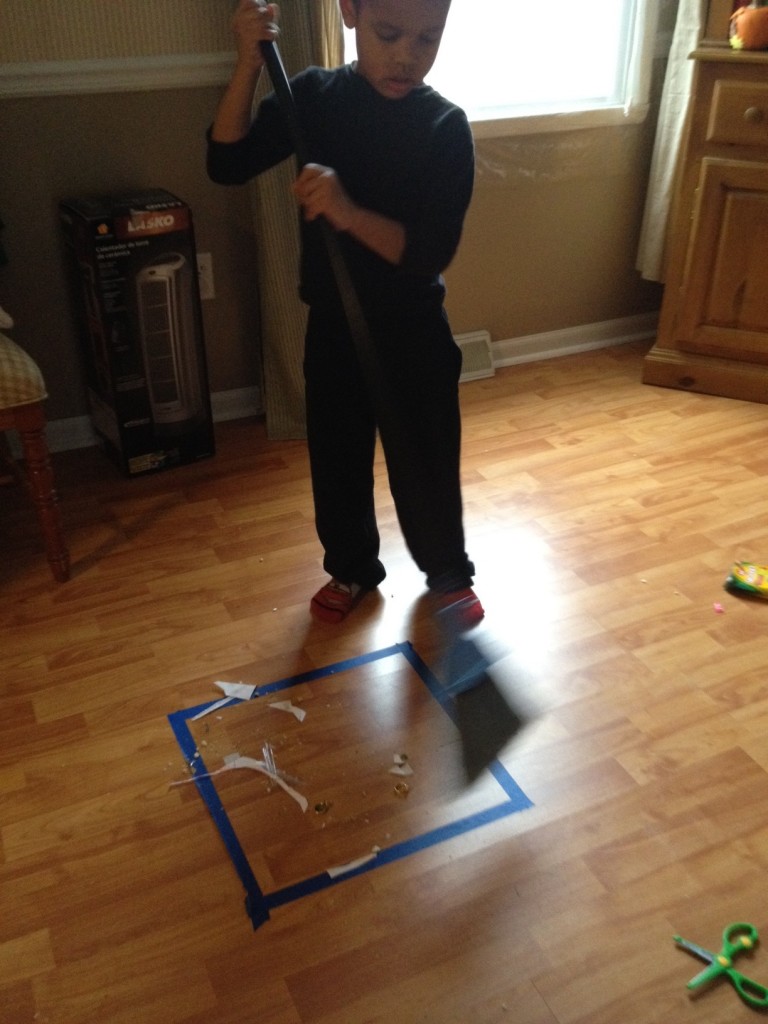 8) Put them to work. Hey, if you need a minute to yourself, what's better than having them bust out a few chores while you relax? NOTHING, I TELL YOU. Nothing is better. My kids can now do laundry (they love to fold) and they are great at sweeping the floor. Our entire first floor is laminate, so I made a game out of it by making a square out of painters tape and telling them to get all the crumbs inside the square. It took 20 minutes and I got to sit on the couch with my feet up. *pats self on back*
9) Make a snack. If all else fails, FEED 'em!
10) Playdough. Here's an easy recipe that also tells you how to make natural dyes using stuff that's already in your fridge.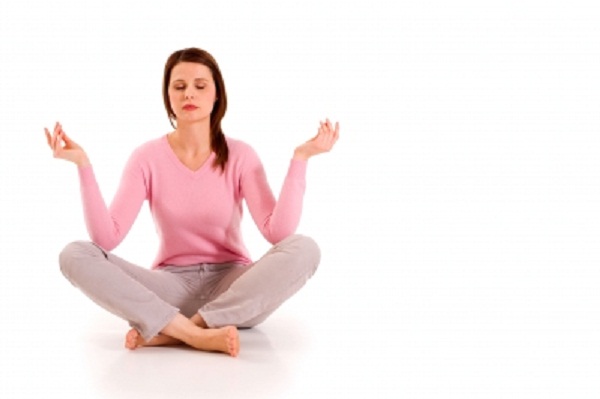 11) Yoga. I've already talked about how yoga can be relaxing for children and increase their ability to focus. My daughter has been doing it since she was in preschool and she is always more pleasant once she gets done.
12) Magazines. Maybe your kids don't like reading books. If they're reluctant readers, give them something else, like a magazine. I'm pretty convinced that my Food Network magazines are helping my son read. I will give him one of my old issues, and he'll go through and circle all the meals he wants to eat. He might cut out some pictures or he might just look at it and try to read some of the words. Either way, I get about 15 minutes uninterrupted and he's using his noodle.