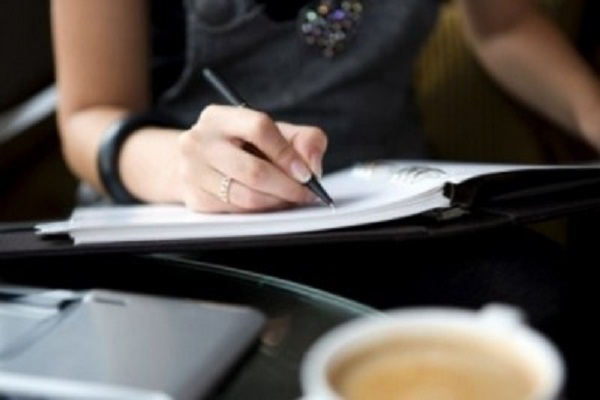 Even though I consider myself a successful blogger, someone who is literally making a career from this site you're looking at, I'm learning that blogging as a business can be a pain-in-the-ass sometimes.
I don't want to count how many followers I have on Pinterest.
I don't want to do all this SEO every time I write a post. I don't want to write for search engines versus people.
I don't want to be at the whim of Mark Zuckerberg and Facebook engineers who decide how many people will see my work that day.
I don't want to be obsessed with my pageviews, to the point where I'm checking them multiple times a day. I don't want to be focused on numbers.
So I stopped. I stopped checking my pageviews and will only log into my Google Analytics account if a client asks for it.
I don't care how many fans I have on Facebook – I just want them to read and feel supported.
I don't care if my stats go up from month to month. Yes, that would be great but I'm not stressing about it anymore.
For a long time, I was stuck on 10,000 readers a month. And all I cared about was getting to 11,000 readers a month. I would do everything to try to get there, but month after month, I stayed at 10,000.
What I wasn't even realizing is that 10,000 is a lot of people. It's not a million, but it's a lot. My reach is global. One of my favorite stories about YML is the day I received an email from a 14-year-old new "mum" from the UK and a 25-year-old South African woman, both asking for advice.
That's something you can't capture in numbers. You know how many emails I've gotten from women who want advice on whether they should keep their babies? (My default response is always, "I can't make that decision for you.") These are woman who honestly feel lost and don't have anyone in their "real life" they can go to with these types of questions. I feel honored that they would value my opinion that much, but I realize you can't capture that in numbers.
I still work with clients and they want to know my reach and how many people stop by here each month. So I tell them. But what the numbers can't tell you is how many of my readers are like sisters to me. I care about each of you and whether you're having a great day, week, month, life. The numbers don't tell you that!
So if you're blogging (and you took my advice from my recent webinar) remember that numbers aren't everything. You can have an amazing site. It might not be the biggest, but it's amazing. And that is okay. 
Be authentic. Respond to comments. Learn about your readers – what do they fear, who are they when they're alone, what do they want most out of life. And deliver something of value.
That's the key to being a successful blogger. Do that instead of chasing numbers.