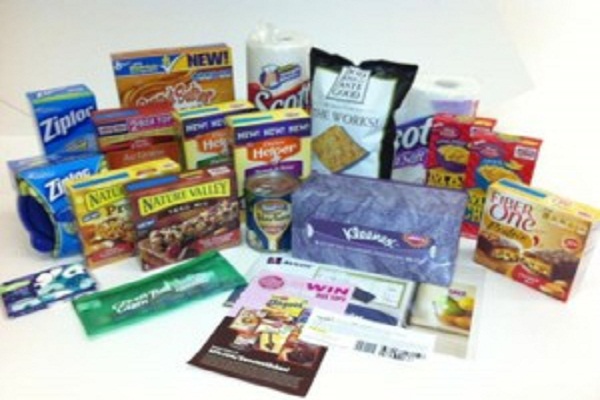 I'm beyond excited to continue to bring you more information about the Box Tops for Education program – I'm the school coordinator for my daughter's school (whoa!) and the program gets better and better the more I learn about it.
This year, they are celebrating giving more than $500 million to schools since the program started in 1996. I'm in awe of how much paper and supplies schools go through in a single year so I'm glad there are programs like Box Tops to help fill the gap. Each year, schools can earn up to $20,000 to spend however they chose. All they have to do is submit their Box Top coupons (found on select General Mills packages and those of their partner brands) and watch the mailbox for a check!
In celebration of reaching more than $500 million to schools, Box Tops for Education® and its popular brand partners are offering one lucky reader a chance to share in the news while stocking their shelves with some of the most trusted household brands.
Filled with delicious and nutritious snacks and meal solutions, home organizing and cleaning products and cost-cutting coupons, the Pantry Stock Up gift pack includes:
New Peanut Butter Toast Crunch® cereal
Nature Valley® Chewy Trail Mix Dark Chocolate Cherry and Protein Salted Caramel
Fiber One® Protein Bars
 Progresso® Recipe Starters
Food Should Taste Good® Chips
Green Giant Fresh® Box Tops for Education pencil pouch
Hamburger Helper® Sweet & Sour Chicken and Parmesan Crusted Chicken
Betty Crocker® Mac & Cheese and Au Gratin potatoes
Kleenex® wallet pack and 184 count box
Scott® toilet paper (4 roll) and paper towel roll
Avery® dry erase weekly calendar
Ziploc® bowls and bags
Yoplait® Frozen Yogurt free product coupon
To Enter: Follow the instructions in the Rafflecopter below: