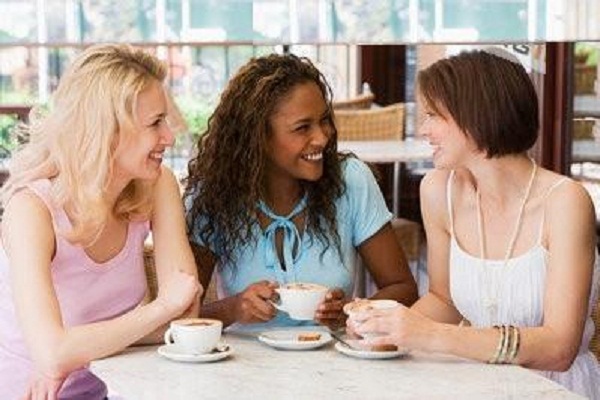 by Kim Statler
"Let us be grateful to people who make us happy; they are the charming gardeners who make our souls blossom." – Marcel Proust
Over the last few years, I've done a lot of soul searching regarding friendship. Most, if not all, of my relationships have changed in one way or another. I have worked to build the foundation for a handful of strong friendships, and I can see them lasting for many, many years. I have also worked pretty hard to look inside myself and weed out those relationships that aren't quite as influential. It certainly hasn't been easy. That's for sure.
I tend to be a "people pleaser." This has its benefits, but clearly has its downfalls as well. I think my tendency to strive to make everyone happy has engrained this idea in my head that every friendship can be preserved and last for a lifetime. With a bit of maturity, and some major life experiences, I've come to realize that this isn't the case. At one point, not many years ago, I had quite a few close friends. Granted, having a TON of acquaintances and a large group of close friends comes with the college experience, but I still really liked having so many people in my life. However, leaving Xavier, having my son, and getting married really put some major gaps in a lot of friendships that I thought were the most important. As a result, I spend quite a lot of time working so hard to maintain relationships that just weren't meant to be. People change and grow apart. It's just a lot easier to accept when it doesn't involve feeling like large parts of your life are quickly vanishing.
When I look back on these relationships now, I don't feel sad. I don't even feel disappointed anymore. It has certainly taken some time to get to this point, but I really think I've learned a few valuable lessons.
I've learned to cherish the people in my life. I hold my family very close. I appreciate my friends each day. This whole "growing up" process has just taught me how to truly focus on love.
I've learned that you can't force a friendship. You can't force it to grow; you can't even force it to remain the same. I believe every relationship is worth the work, but effort can only stretch so far when two people are heading in opposite directions.
I've learned to focus on letting go of grudges. Old friends will always cross my path. When that happens, I know now to just let go and see where it takes us. It really forces me to simply live in the moment. No pressure. No expectations. Sometimes, a conversation that is simply meant as a one-time catch up on life can yield the most meaningful insights.
Most of all, I've learned which things are the most important to me. I've learned what will always remain. I will always fall back on my Faith. I will always focus my energy on helping my son grow. I will always work to be a solid support system for my husband. I will strive to love the people in my life unconditionally. So in the end, it all comes down to honesty, love and true appreciation.
Kim is a 26 year old, married mom to a 5-year-old boy. When she isn't working, she enjoys all things creative and crafty or family dance parties in the kitchen. Someday soon, she hopes to have an up-and-running blog of her own!