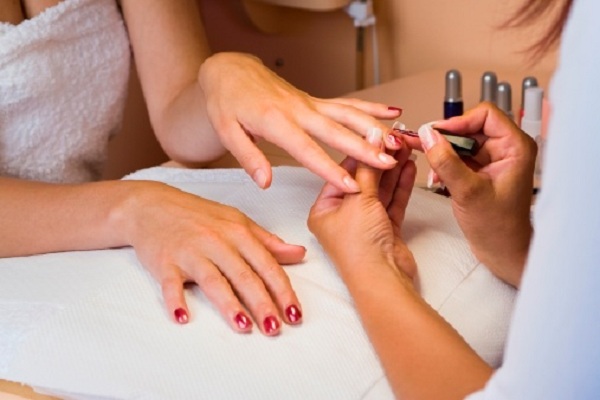 Just joining us for the 2013 "Back To Me" self-care challenge? Catch up on all the exercises here. 
I included this in last year's challenge but you know what? I think every mother should have at least ONE day a year (not Mother's Day) where they can do whatever the hell they want to do. We pour ourselves in everyone else and I don't think it's asking too much for people to leave you to your own devices for 24 hours. So there it is: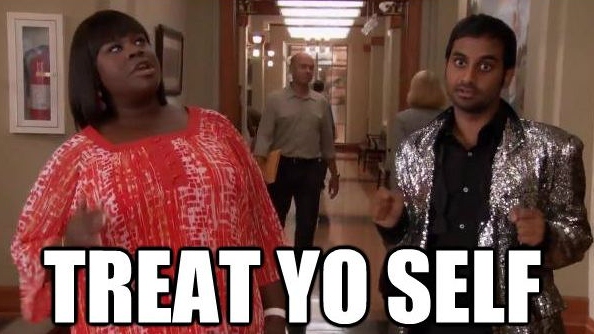 Day #7 – Plan a "Treat Yo Self" day. 
Now. There's three rules.
You must save up for this. It is no fun and really counter-productive if you feel guilty about spending the money that you legitimately need for paying bills, buying groceries, etc. So figure out how much money you need, set a small amount aside each week and save up in order to treat yourself. 

It must be something out of the ordinary. Taking yourself to get a small latte at Starbucks does not (I repeat, does not) count.
It must be something that you've been wanting to do but put off for various reasons. Maybe it's too far away, you didn't want to go by yourself, you didn't have the money, etc.
Some ideas:
Take yourself out on a date. Movies, pedicure, dinner for one. If hanging out by yourself is not your thing, invite a friend along.
Save up and spend the night in a hotel and order room service. I'm a room service junkie, even though I know it's crazy expensive. But something about picking up a phone, ordering food, and then they bring it to your room on a tray? Hea-ven. Right here on earth.
So in the comments, I want you to look at your calendar and pick a date within the next six months (I'm giving you time to get it together!) that you will "Treat Yo' Self." Ready?
I'm not sure what date mine will be, I know it will be within a week of my graduation!
So spill it in the comments – when is your "Treat Yo Self" day?