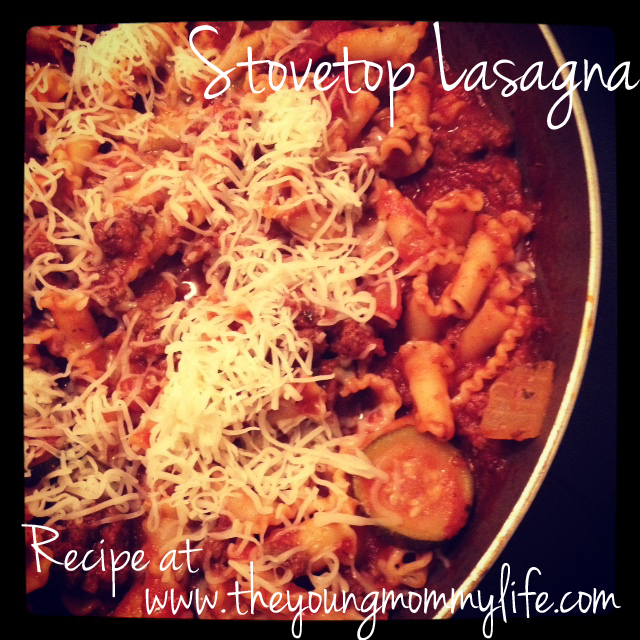 I made this a few days ago because I was really craving lasagna but didn't feel like going through all the motions. So instead I tossed together some ingredients, crossed my fingers and hoped for the best. My son devoured this (as he always does) and I even got my daughter to try a little bit (which is big since she's not a big pasta fan).
You might think that the type of pasta you buy (spaghetti, bow ties, elbow noodles, etc) doesn't matter, but for this dish, try to find campanelle (pictured below). It really clings to the sauce and makes it kind of look like lasagna with its curly edges. It's usually $1 a box!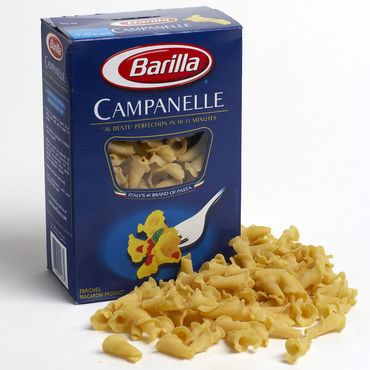 Ingredients
1/2 box of campanelle pasta
1 teaspoon olive oil
1/2 cup sliced zucchini
1/2 cup sliced onions
1 pound ground beef
1 jar spaghetti/marinara sauce
1 8 oz can of tomato sauce
1 tablespoon ketchup
2 teaspoons Italian seasoning (if you don't have it, add in 1 teaspoon basil, 1 teaspoon oregano)
2 good handfuls of shredded mozzarella cheese
Sprinkling of Parmesan cheese
Directions
Bring a large pot of water to a boil. Add in salt to taste. Once the water is boiling, add the pasta.
While the water is heating up, heat up a large skillet and pour in the olive oil. Saute the zucchini and onions for 5 minutes or until soft. Push it to the side and then add the ground beef, breaking it up in the pan and allowing it to brown all over, another 5 minutes.
At this point, the water for the pasta should be boiling so go ahead and add the pasta.
While the pasta is cooking, add in the next four ingredients (marinara, tomato sauce, ketchup and Italian seasoning) to the skillet with the beef and veggies. Simmer for five minutes.
Drain the pasta and add it to the sauce. Add in one handful of mozzarella cheese, stir. Add in the second handful, sprinkle with the Parmesan cheese and serve.