"I don't want to live off the government. I want to support my son with my own money," Carla Garcia, 19, a student at Florence Crittenton High School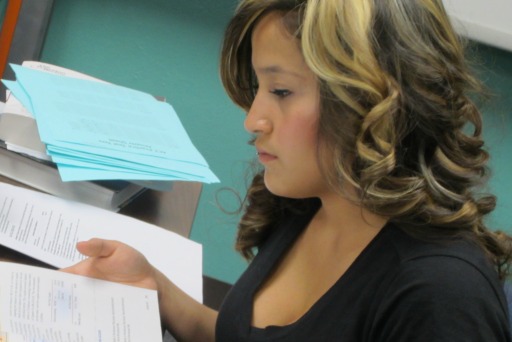 Episode 2 of High School Moms focused on the first-ever school prom. The principal Ricardo LeBlanc-Esparza noted that there has been some negative pushback from the community—some feel the girls shouldn't be focused on prom but instead should just be grateful they're still in school and focus on that. "But people forget they are teens and they deserve to have fun too," LeBlanc-Esparza said.
And that's what I feel like everyone forgets. Yes, there is a certain level of maturity that must come along with being a parent, but at 16, do you really expect the girls to simply go to school and not have any fun at all? That's unrealistic for any parent, let alone an adolescent.
The only thing I didn't really like about the episode was how many teachers were complaining about the prom being a distraction. I know they are dedicated to their jobs and they have to push hard to make sure their girls graduate but this could have been fun for everyone involved. They could have helped the girls design their "Vote for me!" prom flyers. Or done some kind of project with the whole school to help plan it and spread school spirit. (Of course, there's a lot of editing so who knows what the teachers really did or said beyond what the camera showed.)
I loved when they went to try on prom dresses (with a tailor on hand for alterations). Community members donated dresses and they looked like they had a great time feeling like "teens." I remember picking out a dress for prom and how giddy all my friends were. It is a special time in your life, where you're excited about all you've been through and you're ready for the future.
But this episode underscored the point of wanting to feel "normal." Yes, life is different now. Yes, life is harder now. But you are still "you." The girls looked so giddy to be dressed up, in heels and make-up, dancing—even if some of them were eight months pregnant and the realities of life with a baby was awaiting them once they went home.
As mothers, so much of what we do is not glamorous or fun. It's work. It's tiring. We love our kids and we wouldn't change it, but it's got to be nice to get a babysitter, get dressed up and dance like there's not a care in the world.
What do you think? Should the students be allowed to have a prom? Would you consider it a distraction as some of the other teachers did?