My kids' favorite thing to do is have me order a crapload of pizza, wings, and jojos (potato wedges) and have a dinner picnic on the living room floor while we watch a movie. We usually do this on Friday nights and watch some "Despicable Me"-type movie (The Lorax is on heavy rotation right now). It's our time to relax and spend some quality time together after the long weeks of school. We've slacked on our family movie nights during the summer because we see each other a lot more, but now that school is back in session, I'm looking forward to
But in re-evaluating our budget, I realize that hey, Mama can't afford to order $30+ worth of pizza every Friday. Just not feasible. So I've thought about alternatives and we switched to something that is simultaneously healthier and much, much cheaper.
Smoothies and air-popped popcorn.
Does it get any easier? No.
My kids love smoothies and would probably drink one every day if they could. I like making my own versus buying the ones in the stores because hello! It's cheaper! It gets a crapload of vitamins into the kids without having to fuss about it. I use Tropicana orange juice because I think it tastes better and it's 100% pure Florida orange juice. (To be honest, I probably put a splash of it in almost everything as a sweetener.) Here's the recipe for my kids' favorite smoothie: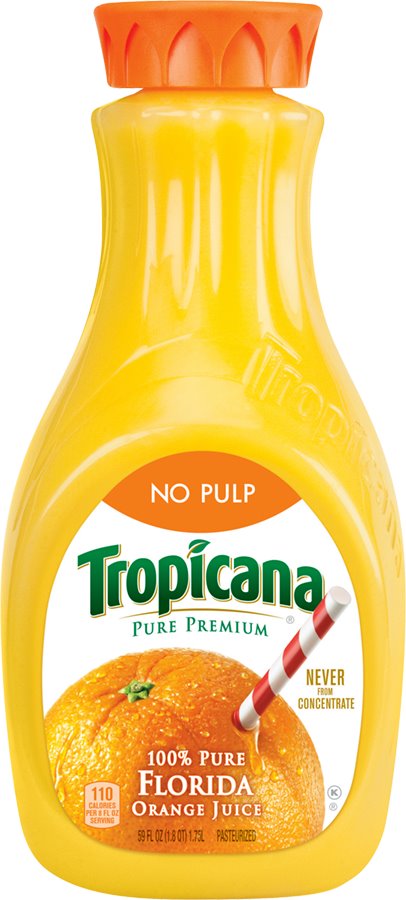 Tropical Tropicana smoothie
1 cup frozen strawberries
1/2 cup diced mango (fresh or frozen)
1/2 cup diced pineapple
1/2 cup plain yogurt (you can use flavored yogurt if you'd like to boost the flavors; alternatively, you can leave it out)
1 cup Tropicana Pure Premium orange juice
Put all ingredients in the blender in the order listed (strawberries first, etc.). Let it sit for a few minutes to make for easier blending. Stir, then blend. Enjoy! You can buy the tropical fruit combos in the freezer section if it's not in season or you can't find any in your produce section.
Disclosure: I'm on Tropicana's blogger panel and was compensated for this post. Nevertheless, that smoothie is delicious and if you try it, let me know!